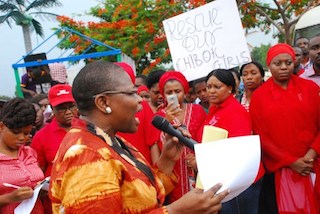 Protesters calling for the release of 219 Nigerian schoolgirls kidnapped by Boko Haram militants were set Tuesday to mark the six-month anniversary of their abduction with a march on the presidency.
Members of the Bring Back Our Girls campaign were planning to walk to President Goodluck Jonathan's official residence in Abuja to keep up the pressure on the government to bring the missing teenagers home.
The march is the culmination of a series of events in the past week, including a candlelit vigil, to keep the fate of the girls in the public eye, as media coverage and on-line interest wanes.
an elder in Chibok from where the girls were abducted,
The daughter and niece of Enoch Mark, an elder in Chibok from where the girls were abducted, are aong those missiong.
"At one point we contemplated holding funeral rites for the girls as our tradition provides," he told AFP.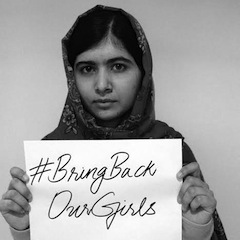 Parents have run the gamut of emotions in the last six months, from initial hope to despair and back again, he added.
"But the discovery of a girl last month… who was kidnapped by Boko Haram in January gave us renewed hope that our girls would be found.
"If this girl could regain freedom after nine months in captivity all hope is not lost that our daughters would one day be free.
"This has rekindled our hope and strengthened our patience. We are ready to wait six years on hoping to have our daughters back with us."
Some 276 girls were seized from their dormitories at the Government Girls Secondary School in the remote town of Chibok in Borno state, northeastern Nigeria, on the night of April 14.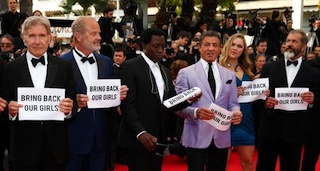 Fifty-seven managed to escape and Boko Haram leader Abubakar Shekau later threatened to sell the remainder as slave brides, vowing they would not be released until militant prisoners were freed from jail.
In late May, Nigeria's most senior military officer, Chief of Defence Staff Alex Badeh, said the girls had been located but ruled out a rescue because of the danger to the girls' lives.
Since then, nothing has been seen or heard from the girls while back channel talks with militant leaders have stalled.
The girls' initial weeks in captivity sparked a frenzy of media coverage and interest on-line, where the hashtag #BringBackOurGirls trended on Twitter and was retweeted the world over.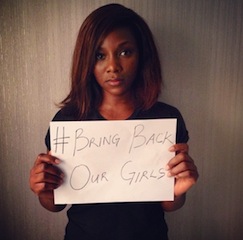 Nigerian Bring Back Our Girls campaigners have since held regular marches in Abuja, even as global attention shifted elsewhere and foreign missions involved in the search grew frustrated at the lack of progress.
"Globally, the movement has definitely slowed down," acknowledged Molade Alawode, of the Washington-based non-profit organisation Act4Accountability, which spearheaded protests in the US capital to highlight the girls' plight.
But she said efforts were continuing, including providing relief supplies for the tens of thousands of people displaced by the conflict in Nigeria's far northeast.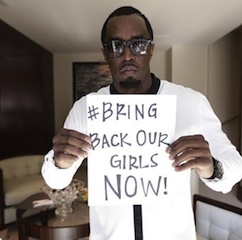 An online petition on change.org launched earlier this year by Ify Elueze, a Nigerian student in Germany, has drawn more than one million signatures, with more names being added every day, many of them from the United States.
In Los Angeles, documentary filmmaker Ramaa Mosley keeps a running total of the number of days the girls have been held on her social media accounts, taking inspiration from the Nigerian protesters still on the streets.
"Of course, since there is less information to print, there is less of a focus in the news but my experience is that individuals that first came forwarded to organise events and rallies have held strong and continued to support the cause," she said.
"Our followers on Facebook want to help and continue to take actions both big and small to keep the girl's plight in the minds and hearts of their community.
"My feeling is, the pain of this travesty is so big and there are so much other painful world news but there are many, many who have not stopped working daily on behalf of the Chibok girls.
"We will continue until they are home safely."

Load more