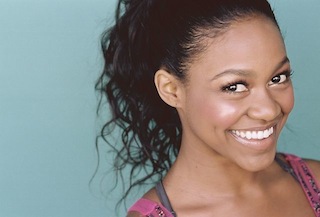 "Django Unchained" star Daniele Watts was charged Tuesday with committing a lewd act in public with her boyfriend, six weeks after she protested at being handcuffed and alleged racism by police.
The 28-year old African American actress and her white boyfriend Brian James Lucas were both charged with a single count of lewd conduct, the Los Angeles City Attorney's Office said, scheduling arraignment for November 13.
She and Lucas face up to six months in jail and a $1,000 fine if convicted.
Watts took to her Facebook page to complain after the September 11 incident in Studio City, an upscale neighborhood of north Los Angeles, in which she was handcuffed and briefly detained.
The pair insisted they were only showing public affection, after police responded to a radio call from a concerned citizen about "indecent exposure" inside a silver Mercedes with the door open.
"As I was sitting in the back of the police car, I remembered the countless times my father came home frustrated or humiliated by the cops when he had done nothing wrong," Watts wrote on Facebook at the time.
Police said after the incident that "upon further investigation it was determined that no crime had been committed," while an audio tape recorded by the officer involved appeared to refute Watts' claim of racial profiling.
But following the emergence of various videos and photos, published notably by the TMZ celebrity news website, they apparently decided to investigate further and bring charges against the couple.

Load more