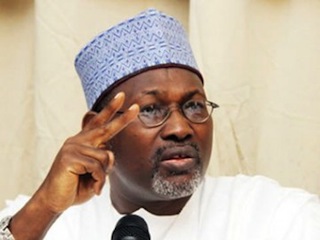 The Resident Electoral Commissioner for Rivers, Mr Aniedi Ikoiwak, on Tuesday urged the 26 registered political parties to adhere to electoral guidelines for credible elections in 2015.
Ikoiwak made the call during an interactive session with the Inter-Party Advisory Council (IPAC) in Port Harcourt.
He said that the success of the 2015 general elections depended on the ability of political parties to mobilise voters.
He said that elections could not be said to be credible without the responsible and patriotic roles of political parties.
The commissioner called on political parties to close ranks with one another, stressing that the essence of parties was to drive unity and progress of countries.
Ikoiwak decried the divisive tendencies inherent in party system, saying that it was contrary to the principle of governance.
He assured all political parties of a level playing ground, where all opinions and interests would be protected.
Also speaking, the Chairman of IPAC in the state, Chief Davies Ikanya, expressed satisfaction with the outcome of the meeting, saying the council would adhere strictly to the electoral rules.
Ikanya, who is also the All Progressives Congress (APC) Chairman in the state, affirmed the committee's preparedness to work with INEC for a violent-free elections.
On his part, the secretary of the committee, who is also PDP secretary in the state, Chief Walter Ibibia, pledged the committee's willingness to comply with INEC's rules.
Ibibia said that the parties would embark on voter sensitisation to ensure credible elections, as well as usher in a new era of political prosperity in the country.

Load more