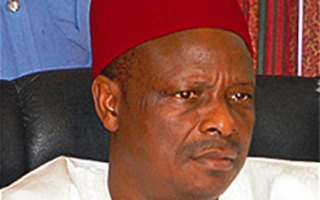 The Kano State House of Assembly on Tuesday approved the amendment to the Kano State Rape Prohibition Bill 2014.
NAN reports that by the amendment, victims of rape would now be paid compensation for the indignity they suffered in the hands of their attackers.
NAN also reports that the original bill was passed to law on June 24, 2014 by members of the assembly.
The Majority Leader of the Assembly, Alhaji Kabiru Alhassan, said that the inclusion of compensation to the victims, which was not in the original law, was to ensure that the victims were also treated fairly.
He said that the amendment stipulated that any person found guilty of rape should be punished with life imprisonment or for any lesser term not below 14 years.
In addition, the culprit shall also be liable to a fine of N200, 000.
NAN recalled that the law also stipulates that whoever had intercourse against the order of nature with any man, woman or animal shall be punished with imprisonment for a term of 14 years and shall also be liable to a fine of N50, 000.
Also during the sitting, the Kano State 2014 proposed budget review bill went through its second reading.
Alhaji Rabiu Gwarzo, a member representing Gwarzo constituency, said that the assembly would do everything possible to make sure that the budget was approved.
He said this was because of the importance of the projects to be executed with the funds.
Gwarzo said the review of the budget had become necessary because the state government received some fresh funds which would be used for the development of the state.
According to Gwarzo, the developmental projects to be carried out with the funds are not earlier included in the original budget.

Load more