Henry Ojelu
The office of the Attorney-General of the Federation (AGF) has taken over the prosecution of the Managing Director of Cross Country Transport Limited, Mr Bube Okorodudu, accused of N82.8 million theft.
A lawyer from the AGF office, Mr D.E. Kaswe, disclosed this today when the matter came up for hearing before Justice Lateef Lawal-Akapo of an Ikeja High Court.
The Economic and Financial Crimes Commission (EFCC) had earlier charged Okorodudu and his transport companies, Cross Country and Car Link Limited for the alleged theft.
The EFCC had alleged that they stole the money through the fraudulent sale of 17 units of Volkswagen transporter buses belonging to AG Moeller Ltd and Mr Adeloye Olukemi.
But on Wednesday, Kaswe said the AGF had taken over the matter from the EFCC since Sept. 8 when the court was on its annual break.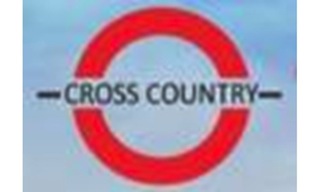 He told the court that the AGF office had on Sept.22 written to the EFCC requesting for the original file.
According to him, the AGF took over the matter because there was another sister case at the Federal High Court in Lagos.
"We want to examine the files and reach our own conclusions because both of them are criminal matters," Kaswe added.
He asked the court for an adjournment to enable the AGF office get the said file from the EFCC.
On his part, the defence counsel, Mr Taiwo Taiwo, said Okorodudu had voluntarily turned himself in to the Police as directed by the court on July 1.
"The first defendant (Okorodudu) was in their custody and came to court on July 14 but the court could not sit due to the strike by judiciary workers.
"He was thereafter granted administrative bail by the Police and the reason he is not here today is because I was not aware that the matter will be coming up today," Taiwo added.
After hearing the submissions of both counsel, Lawal-Akapo observed that the practice directive by the National Judicial Council was that judges should give priority to high profile criminal cases.
He said:" I am not in anyway impressed with the explanation given by the prosecution counsel that the AGF office is still trying to take over the original case file from the EFCC since Sept. 8.
"Counsel from both sides should assist the court in dealing speedily with this matter."
The judge also held that the bench warrant issued against Okorodudu on July 1 was still in force.
Lawal-Akapo ordered the police to arrest and produce him in court at the next adjournment date fixed for Dec. 2.

Load more