Cyriacus Izuekwe
The managing director, Dapsey Oil, Chief Oladapo Coker who was recently kidnapped has regained his freedom after he paid N20m ransom to his captors in Lagos State Western Nigeria.
Chief Coker was kidnapped along Solos bus stop at Igando area on his way to his house at about 8:00 p.m. on 10 October and was in captivity for nine days before he was released two days ago with a ransom.
Coker who confirmed the payment, said he did not want to take any risk when his captors introduced themselves as kidnappers and demanded one million dollars as ransom. He said he started negotiations with them and instructed his relations not to involve the police in the matter in order to save his life.
On how it happened, he narrated that he was driving home with one of his staff when a Sienna bus blocked him and the gang pointed guns at him to stop which he did.
He said when he eventually parked, they jumped out of their vehicle and started shooting sporadically and forced him into their vehicle after which they drove off.
He said while he was in their vehicle, they tied his legs and covered his face and took him to an unknown building and hid him inside a toilet for the entire duration.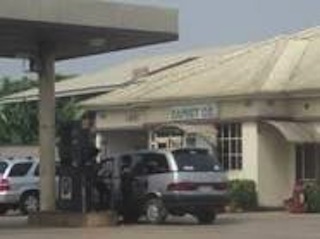 He said they told him clearly that they needed money from him otherwise they would cut his body in parts and sell to their customers in Beyelsa State.
He said he pleaded with them to reduce the money and they explained to him that they sell two hands and legs N6m each and other parts cost millions of naira, by implication, if they cut him and sell him in pieces, they would make more than their demand.
He further narrated that his captors asked him to chose between going home alive or having his body cut up and sold, noting that his kidney, heart and other inner parts would cost millions.
He said he chose to be alive and started negotiating with them. He said he pleaded with them for N30m but his relations could not raise the amount and they decided to release him on credit after he paid N20m ransom through his relations.
He said since he was released a couple of days ago, their leader had called him to remind him the balance and he pleaded to him to be patient.
On his experience in captivity, Coker said he was feed with bread and tea and sometimes rice, adding that he eventually lost appetite because of the condition he was subjected.
While the negotiation was going on, their leader took out time to explain to him that they joined kidnapping to survive and also told him that his gang have been trailing him for sometime before his abduction.
He said he was not surprise at the turns of events in Nigeria as people have now engaged in criminal activities as a way of survival. He also noted that the way things were going the worst was still on the way because the youths are not doing anything and they see crime as a normal way of life.
He finally advised the leaders to do something to curb the incessant crime rate especially by the youths who are mainly jobless.

Load more