A Dutch humanist and scholar, Erastus Desiderius, said, "Concealed talent brings no reputation," and so it is for Ihumeie Christian Nnadozie, who started his music career aged 11 on the streets of Lagos. The young man who was born in early eighties is full of fun and energy that he's directing to make life pleasurable to fun-seekers.
His strength lies on his powerful vocal delivery and his ability to make use of any kind of instrument with a fusion of Patua and English which are types of English/slang made popular by the Jamaicans and Nigerians respectively.
He recorded his first single which was titled, "Show me Love," in the year 2000 with the likes of Nuella Ogbeide, Bobby Adichie, Okoh Jane and Emmanuel Ihumezie, who is his younger brother. The name of their group was, "The Kanaan-Knightz. His first album "P. S. 101" was recorded under his independent underground label, the album sold very well, this gave him a breakthrough for several jingles on the radios, televisions and even to politicians who were seeking elective posts.
Ihumezie, left the shores of Nigeria to seek knowledge in Cyprus where he begun making waves, since the gold fish has no hiding place. He studied Travel and Tourism Management at the American University Nicosia, Cyprus and – like a magnet – he has remained inseparable from his first love, entertainment. Admiral c4c, aka "the pumpum general" as Ihumezie is called in the entertainment industry in Cyprus is a household name.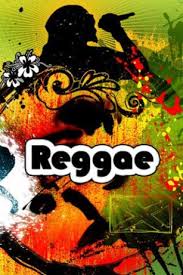 On his tour of Romania, he caught the eyes of the great music management mogul, Radu Groza, who signed him up on some musical projects which lead to the releases of singles like "Boom- bang" which was signed under the Catmusic Romania and "siddon"in 2013.
While on a TV show performing the song Siddon, he again caught the eyes of another of Romania's biggest house production, Tommo production, the house production responsible for the monster single of 2013 "memories by Nicole cherry, who immediately pulled him into his umbrella for some song projects. This led to the monster Hit single titled O.M.G which under 1 month of release raked over 1.5 million views on Youku and over 800 thousand views on YouTube.
His unique pattern of vocal delivery earned him a nomination as best international act in the Befta UK Awards in 2010 and in 2013 he went ahead to win the best Nigerian reggae/dancehall artist in Europe in the Nigerian European based Music Awards in Madrid, Spain – with over 70 recorded songs and 400 written songs to his credit. He is presently working on an album project of 14 tracks.

Load more