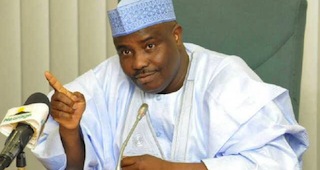 The House of Representatives on Wednesday mandated its Committee on Petroleum Resources (Downstream) to investigate the delay in the commencement of the N3.7 trillion green field refinery within two weeks.
This was sequel to Rep. Abbas Tajudeen's (APC-Kaduna) motion on the "need for explanation of the failure to construct the N3.7 trillion green field refineries at Lagos, Bayelsa and Kogi states, four years after the award of the contract".
Tajudeen observed that "no tangible work has been executed at any of the three project sites with just a year to the end of the period projected for completion of the refineries.
"The Minister of Petroleum Resources (Mrs. Diezani Alison-Madueke) had assured the public of the commitment of the Nigerian National Petroleum Corporation (NNPC) to pursue the projects as soon as the white paper on the report of the 22-member task force was released."
According to him, there is no evidence of any plan to construct a refinery at the Lekki (Lagos) site soon, in spite of a favourable recommendation by the task force for the Lagos refinery.
He alleged that the revelations by Alison-Madueke raised issues that needed clarification as to the reason for the delay in the commencement of the projects and subsequent reduction in the scope.
NAN reports that the Federal Government signed an agreement on May 13, 2010 with the China State Construction Engineering Corporation (CSCEC) for the construction of green field refinery projects in the states.
The period of completion of the N3.7 trillion projects is five years.
Based on the terms, 80 per cent of the cost is to be funded with a loan provided by the China Export Credit Insurance Corporation (CECIC), while the NNPC is to provide 20 per cent of the funding as equity contribution.

Load more