Okafor Ofiebor/Port Harcourt
In what could be akin to a coup, vice chairman of the Nigeria Labour Congress in Rivers state, Williams Adda sacked the chairman, Chris Oruge with thugs and as since assumed the position of the acting Chairman less than 24 hours after persons suspected to thugs, on Wednesday, invaded the Labour House and beat up the chairman.
Working on the promptings of a faction led by the vice chairman and other disenchanted members within the labour union, thugs invaded the office of Oruge, soon after of the Rivers NLC executive committee started their meeting, physically attacking the chairman and disrupting the meeting.
Adda who now claims leadership of the apex labour body in the state accused Oruge of financial impropriety and turning union into appendage of the state government by openly declaring support for the state government on behalf of NLC. Adda also accused Oruge of collecting an undisclosed amount of money from the state government.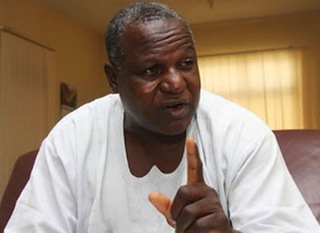 Oruge's traducers are up in arms claiming further that he refused to vacate office after the Nigeria Union of Teachers (NUT) suspended him.
When PM News visited NLC secretariat along Igboukwu Street in D-Line area of Port Harcourt, it was under surveillance by armed policemen.
Investigation however revealed that there is division between members of the labour union after some members chose to support the All Progressive Congress (APC) in the state which is led by the governor while others chose to support the Peoples Democratic Party (PDP).
Adda claims that he is on rescue mission to save the state NLC from implosion as has been called upon to step in as the acting chairman of the labour congress.

Load more