Gbenro Adesina/Ibadan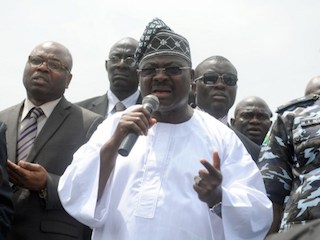 Oyo State Commissioner for Health, Dr Muyiwa Gbadegesin, has confirmed the outbreak of Lassa fever in the state in western Nigeria, assuring that the government is on top of the situation as well as curtailing it.
Gbadegesin, who disclosed this to journalists in Ibadan, said that the government is aware of 10 cases of Lassa fever, adding that out of the 10 cases, three were brought into the state from another state.
"We are already working to bring it under control. We are doing the best to curtail it. We have what it takes to manage it very well. I only want to appeal to our people to be very hygienic and when they feel that something is wrong with our system, we should go to the hospital for proper diagnosis of their sickness and treatment," he said.
Corroborating what the commissioner said, the Head of Virology Department, University Teaching Hospital, (UCH), Ibadan, Professor Olufemi Olaleye, dispelled the notion that Lassa fever is contracted from some black domestic rats.
"Most of this black rats in our houses don't have this virus. Most of the rats with this virus are from the bush. There are farmers who in the process of making cassava flour will cut their cassava and spread them on the road. When these rats see this cassava, they go there to eat from them and in the process, they pee on them and through that they transfer the virus on the cassava. Anybody that eats out of the cassava flour made from such cassava might have the fever," Professor Olaleye said.
He further stated that some of the cases reported at UCH during the outbreak of Ebola in Nigeria were actually Lassa fever cases, adding, "some patients that came to UCH thinking that they had Ebola were later diagnosed of Lassa fever. Lassa fever has drug. It can be treated if promptly reported."

Load more