Journalists who covered the official visit of the Senate Committee on Privatisation at the Kano Electricity Distribution Company, Kano, were embarrassed on Wednesday when they were searched for a missing phone.
The phone belonged to the Chairman of the committee, Sen Gbenga Obadara.
The incident happened shortly after the chairman addressed the newsmen at the headquarters of the company.
Trouble started when he raised an alarm that his cell phone was stolen at the conference hall of the company, venue of the briefing.
Following this, the main entrance of the conference hall was closed, to enable security agents to search all the newsmen that attended the occasion.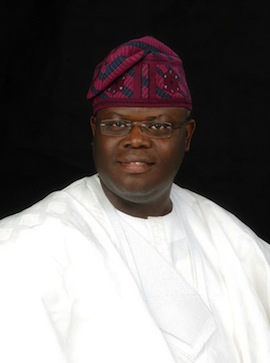 However, moments before the search began, the senator who had already left the venue, discovered the phone.
The announcement of the discovery was made by a member of the entourage.
However, the company's Head of Corporate Communication, Alhaji Muktar Baffa, apologised to the newsmen.
The committee was in Kano to assess the performance of the company.
The Chairman of the Correspondents Chapel of the Nigeria Union of Journalists (NUJ), Mr Edwin Olofu, directed its members to boycott activities of the company until an official apology was tendered.
According to him, the action is an attempt to tarnish the image of journalists working in the state.

Load more