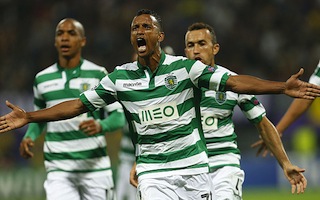 Sporting Lisbon have demanded that their Champions League clash with Schalke, which they lost 4-3, should either be replayed or the points shared after claiming they were victims of a series of refereeing blunders.
The Portuguese club have lodged an official complaint with European governing body UEFA after a controversial last-minute penalty was awarded to the German side in Tuesday's clash.
"After what happened during the match, Sporting have decided to lodge a claim with UEFA," the club said in a statement.
They played with 10 men from the 33rd minute after Mauricio was sent-off.
Sporting also claim that their Argentine defender Jonathan Silva did not handle the ball which resulted in the last-minute penalty awarded by Russian referee Sergei Karasev and that the ball came off the player's head.
Sporting are bottom of Group G after three games with just one point, six behind leaders Chelsea and four back from Schalke.

Load more