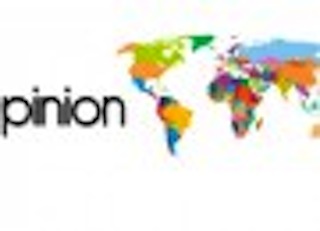 I was sad when I first heard that Governor Babatunde Fashola of Lagos state has banned wearing of Hijab (Islamic veil) in all schools of the state. Been a lawyer and a politician, Fashola is undoubtedly aware of right to religion and personal life.
If islamic groups that advocated for Islamic states through arms struggle are labelled extremist then surely what Fashola did must be termed intolerance if not blasphemy taking it from a religious angle. Fashola being a Muslim should know that better.
Wearing Hijab by females is mandatory as instructed by Allah in the Glorious Qur'an. Likewise in Christianity, covering of the body is compulsory as is practiced by the Nuns.
I was not convinced by the supposed reasons given by Lagos state for banning of Hijab. Unlike Lagos, in Katsina there is a law that mandates all female students to wear Hijab in schools and this hinge on so many reason; Firstly, it institute morality and values among the female students as they will be mothers in the future and need to raise families and societies.
Secondly, students need to focus on their studies and having coeducational schools sometimes increase and arouse sexual desires in the students. Students without veils or hijab may be tempted by their male colleagues and teachers into having sexual intercourse with them.
Thirdly, the issue of rape is on the increase both at schools and in our society generally. Indecent dressing, nude exposure and even ordinary exposure of body parts of females has been identified as the number one factor causing rape in schools and in the society.
Among other reasons, covering of the body by students is a religious duty, sacred and cannot be played with in respect to freedom of religion as enshrined in the Nigerian constitution.
In Uganda, Saudi Arabia, Iran, etc., there is a "national dress code law" that check all indecent dressing in the country. This is because, protecting, advancing, and promoting morality and values is a function of every government in a society.
If for any reason the government thinks of security issues as a reason to ban Hijab or anything, the government should find a way of removing that threat without necessarily banning what is right, lawful and humane.
I call on the government to kindly reconsider this issue before it generates any further unnecessary issues.
Comrade Abdulbaqi Aliyu Jari Katsina writes from Faculty of Law, Usmanu Danfodiyo University
Email: [email protected]

Load more