Cyriacus Izuekwe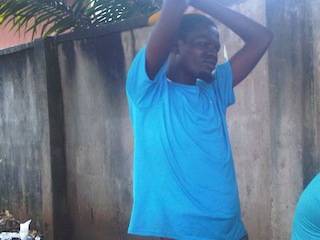 A 26-year old man, Paul Adelakun has been arrested by the police at Ikotun division for attacking his neighbour Victor Torlowei whom he forced to eat feaces inside a tiolet in Lagos Western Nigeria.
He was charged before Magistrate's court Ejigbo with conduct likely to cause breach of public peace and assault under the Criminal code.
PM News gathered that the incident happend at their resident at 7 Ilupeju street, Pako Bus Stop, Ikotun where both of them resides.
According Torlowei, he had disagreement with Adelakun's elder brother and later went to the toilet to relieve himself.
He said while he settled down to defecate in the toilet, Adelakun forced the door open and started raining blows on him and forced him to eat his faeces he had already discharged during the attack.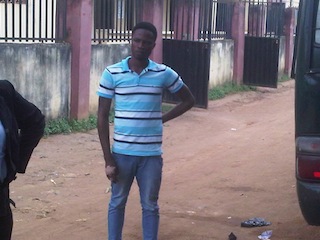 When he attempted to resist, he used a broken bottle to stab him on some parts of the body. It took the intervention of the neighbours who rushed to the toilet to rescue him.
He said before then, he was bleeding and that his faces was smelling in his mouth, adding that, it led to many injuries.
In response, Adelakun said he was irked by Torlowei's action. He said he challenged his elder brother and he attacked him.
He denied that he forced him to eat his faeces and said if he actually ate it, it could have been when the duo were struggling in the toilet.
When Adelakun was arraigned, he pleaded not guilty.
The presiding Magistrate, Mr. P.E. Nwaka granted him bail in the sum of N20,000 with one surety in like sum.
He was remanded in prison custody at Kirikiri pending when he will perfect his bail condition.
The matter was adjourned till 3 November 2014.

Load more