Okafor Ofiebor/Port Harcourt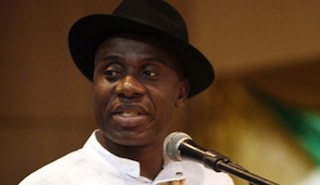 The Rivers state chapter of the Peoples Democratic Party (PDP) has again berated Governor Rotimi Amaechi for ordering that all markets and shops in Port Harcourt be shut down on Saturday, October 25, 2014 scheduled to mark the seventh year of the Supreme Court victory and swearing in as Rivers state governor in 2007.
Rejecting the executive order through a statement signed by Jerry Needam, Special Adviser on Media to the State Chairman, Bro Felix Obuah, the PDP said it is insensitive and smacks of unconcern for the welfare of the people by coercing them to remain indoors simply because an uncaring governor wants to celebrate a controversial court victory that took place seven years ago, adding that, the judgment has caused the people more pains and backwardness.
The PDP claims that APC would be wasting N20,000 to pay each person hired to pose as Amaechi's and the All Progressive Congress (APC)'s teeming supporters in the state.
"The PDP is shocked that a governor who wants the people to continue to support him in his future political career could not be moved by the pathetic situation of starving public servants in the state who are being owed months of salary arrears and allowances yet Governor Amaechi is excited to organise such a jamboree with the state resources".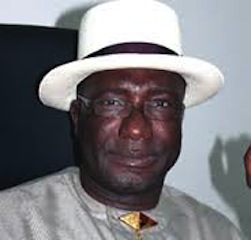 "The PDP believes the hundreds of millions of naira budgeted for the meaningless rally could have been more judiciously used to pay the civil servants their salaries and fix the numerous internal roads begging for attention across the state.
"It's also surprising to the PDP that Amaechi who had wasted huge resources of the state in legal battles in defense of his faulted participation in the April 26, 2011 governorship election, claiming that his first tenure actually terminated on May 28, 2011, is still laying claim to October 25, when the controversial Supreme Court ruling was given as the date he took over the reins of office and power in the state".
This is nothing but self deceit, a feature of a warped mind, the PDP declared.
"The PDP however enjoins the Rivers people and residents not to be swayed and downcast by the arbitrary, illegal and coercive order, but to remain steadfast in their firm belief that this is only but temporary, pray and believing God for a quick change with a more progressive and humane administration which the PDP is poised to offer".

Load more