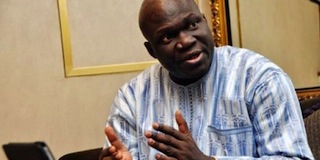 Rivers State Commissioner for Information and Communication, Ibim Semenitari has insinuated that Reuben Abati, President Goodluck Jonathan's spokesman has exhibited some form of rascality by accusing Governor Rotimi Amaechi without evidence.
Semenitari also faulted Reuben Abati, the President's spokesman for failing to get his facts right before publishing a statement on Amaechi despite Abati's wealth of experience.
Reacting to a statement issued by Abati, she said that Amaechi never mentioned the name of the President or that of his wife during his speech at a rally held in Port Harcourt.
"I would want to say that the Presidential Spokesman should be careful for the kind of threats he issues to an elected Governor.
"He should remember that the President is not a prefect of the governor. He was elected as President just as the Governor was elected as a governor, and Nigeria is a federation.
"And please, Abati should know his limits and need not attempt to cross his boundaries.
"It is a bit strange to hear the kind of comments coming out of the Presidency and this shows that the statement was already prepared before governor Amaechi spoke.
"At no point in his speech did Governor Amaechi make any references. His wife was not even discussed because she is not an official of government.
"I do not understand where or how Mr. Abati got his story, so we just take it that this is one of those clear indications of rascality within the Presidency trying to call a dog a bad name and hang it".

Load more