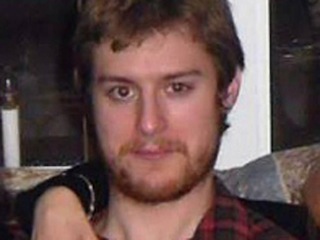 A man who killed three Canadian police officers on the streets of a New Brunswick city appeared in court Monday, facing a possible 75 years in prison.
Prosecutors asked for Justin Bourque, 24, to serve three consecutive life sentences — an unprecedented penalty in Canada — for the rampage that also wounded two officers.
The June 4 shooting in Moncton, in the eastern province of New Brunswick, shocked Canada, which prides itself on being largely free of the gun violence that regularly plagues cities in the neighboring United States.
It was the worst tragedy to hit the Royal Canadian Mounted Police since 2005, when four of its federal agents were killed in Alberta in the west.
During a 30-hour hunt for the suspect, Moncton's 70,000 residents were forced to remain behind locked doors while police combed a wooded neighborhood.
Bourque eventually surrendered, and in August pleaded guilty to three charges of premeditated murder and two charges of attempted murder.
Prior to legislative changes in 2011, the maximum penalty for murder in Canada was 25 years, while the last execution was in 1962.
Last year, a man accused of murdering three co-workers in the western province of Alberta was sentenced to 40 years in prison.

Load more