Jethro Ibileke/Benin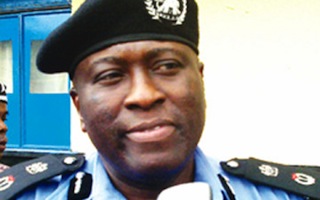 Worried about the rising political tension in the Edo state, heads of security agencies in the state on Monday held a stakeholders meeting with leaders of political in the state in an apparent move to halt the rising political tension in the state.
The meeting which held at the state police command headquarters in Benin, was a follow-up to an earlier Inter Agency Consultative Committee on Election Security meeting earlier held by heads of the security agencies.
The meeting was attended by the state Commissioner of Police, Foluso Adebanjo; the Brigade Commander, 4 Brigade of the Nigerian Army, Benin, Brigadier-Gen. Okwudili Azinta; the State Director, Department of State Security (DSS), Bello Tukur Bakori and the state chairmen of PDP and APC, Chief Dan Orbih and Barrister Anselm Ojezua respectively.
The Police Commissioner in his address, said the meeting was aimed to bring the political leaders together to place their cards on the table to enable them tell each other the whole truth on how to achieve a lasting peace in the political process of the state, noting that 2015 election was critical to the sustenance of democracy in the country.
Drawing attention to the lingering crisis at the State House Assembly and the recent political attacks and counter-attacks in the state, Mr. Adebanjo called on political leaders in the state to be exemplary and shun politics of do-or-die, even as he noted that injustice, lack of a level-playing ground, unguarded and inflammatory statements, were factors that prepare fertile grounds for political violence.
"A situation where our youths are used as political thugs to unleash mayhem, kill and destroy properties, is unethical, morally unacceptable, and must be condemned by all," Adebanjo said.

Load more