By Owoyokun Samson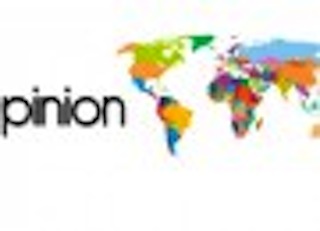 Country men and women, I do not need to write who or what I am, I do not need to remind the people that I am a progressive minded character embedded with progressive idiosyncrasies and I do need to remind anyone that I am a registered member of the ruling party, APC in Oyo State.
I am one of the greatest fans of His Excellency, Governor Abiola Ajimobi right from his ANPP days as a gubernatorial candidate in 2007 and I was also one of the hundreds of thousands who were consistent on social media prior to the 2011 elections, agitating that Ajimobi 'MUST' be elected Governor of Oyo State.
Let me expressly state that my passion and love for His Excellency remains unaltered, therefore, come February 28, he has my vote again.
However, despite my unflinching support and admiration for Ajimobi, it would be wrong for me to see people that gave him an insignia of power being psychologically and emotionally humiliated and then I keep silent. I am a patriotic follower, not a sycophant!
"Service to others is the rent you pay for your room here on earth," says Muhammad Ali. And the good people of Oyo State and myself would like to know who ordered the sudden closure of the Secretariat flyover? And what could have led to this act? Why will a bridge valued in mordern day construction at N1b be meant for just selected and privileged individuals out of a population of eight million people?
The bridge which is located on the main entrance of the government secretariat is about 200 meters long and was constructed by the military administration of Brigadier General David Jemibewon to grant access to civil servants, government functionaries and the general public who have a business transaction to do within the premises.
It serves as one of the other six entrances to the government secrrtariat built by Late Obafemi Awolowo. It spares the driver the headache of passing through the roundabout.
When I was a student at the Ikolaba Grammar School in the early 90s', I have always seen motorists take full advantage of the motive behind its construction by plying the bridge without any hitch, my days as a student in secondary school were all under military administrators. We have had four elected governors since 1999 democratic dispensation and they have ensured as matter of selfless service that there is access to this bridge.
The motive behind this piece is constructive, I do have reasons as a matter of parental responsibilities to pass through the Bodija-Secretariat Road every blessed morning but I see civil servants going to their offices within the Secretariat and struggling with commercial and private drivers on who controls the Roundabout; same thing repeats itself every afternoon when the civil servants close from work.
I need not remind my highly esteemed readers that vehicular accidents have occurred at the Secretariat Roundabout owing to impatience by all concerned. My personal statistics have shown that there are more car owners in 2014 now than we have prior the closure of the bridge as a result of increase in population which should necessitate building of more infrastructural amenities than shutting down existing ones for the use of a limited few. Even with the advent of YES O or ORTHMA officials on the busy road, sometimes the traffic is heavy.
And I have studied carefully to know who then uses this bridge constructed with tax payers money. The result of my observation is that the governor, his deputy and the Speaker of the Oyo State parliament make use of this bridge.
After their passage, the two mobile policemen attached to the newly constructed gate would seal it off immediately. I have also observed that Honourable Members of the OYHA elected to make laws and guide the policies of the government are also victims of this "emperortic" policy, commissioners, special advisers, senior special assistants, special assistants who are all political appointees of Mr. Governor don't use the bridge, talkless of the Head of Service, Permanent Secretaries, hundreds of Directors of the over 18 ministries we have within the secretariat complex. Why?
Curiously, as a member of the APC, a pro-Ajimobi, I took it up to inquire why the bridge was completely shut down from the public. I contacted political appointees within my reach, none could provide an answer. It was only Babatunde Muraina (The Special Assistant to The Governor on Electronic Media) who gave a security reason for the closure.
He narrated an ordeal where a Coca-Cola truck broke down on the bridge while the governor was going to his office as the reason behind the closure, this to me was not convincing enough. So I wondered not even because Boko Haram threatened to strike within the secretariat complex, not that the bridge was becoming structurally defective and may collapse soon that was why Mr. Governor ordered its closure.
I equally sent text messages to well above 30 political appointees appealing to them to see the need for a re-open this bridge. Few of them shared in my concern and visibly I could see their helplessness, it was only the Special Adviser on Political Affairs (who I don't even know) that gave me a short response. "Noted, omething will be done on it soon," his text message read.
Out of genuine passion to ensure the issue is resolved, I got the direct line of Mr. Governor to take it up with him, given that, he is approachable and entertains constructive criticism. I have sent countless SMS to this mobile line without even an acknowledgement. Hence, this court of public opinion for a redress which is my last resort. My message is simple and devoid of political manoeuvring of any sort.
On why I actually wrote this piece; Last Wednesday I was at "BUSH" to wet my appetite. Whenever I am within the secretariat range, I do have my lunch there so I am not a stranger to the attendants. Of note, I overheard one of the attendants telling two gentlemen that I was an APC member. Immediately, I rose up when I saw the men moving towards my table and called the attendant to disclaim the lie she told against my person.
Sincerely yours, I lied to them. I declined being a member of any political party. I don't work here, I am a citizen of Oyo State. They were left more confused. We later shook hands, we made a brief introduction, one is a Civil Servant under the payroll of Oyo State while his friend is from Ondo State. Just one question the Ondo guy asked courteously, please why did the governor close the secretariat bridge? Aaaaaahhhh, my mouth was wide opened. I was ashamed. I didn't allow them spend so much time on this topic since I was defenceless but I took the opinion of Remi (not his real name), the civil servant of Oyo State to represent the massive opinion of other civil servants. They may be happy with the 13th month salary but not the bridge. Remi opined that Ajimobi should not criticise Abacha, as he governs with skilled military acumen.
I think this is another area lawmakers from the opposition in the OYHA have failed us, their parties have not also shown strong courage to fight for the common man aside the urge to grab power in 2015, instead of peddling falsehood and fabricating lies against the present day government, this is a just and civil cause to rattle with.
My Governor, God willing, your desire to govern us once again will materialise. God will approve of it, and this positive affirmation of mine on your re-election is of vast majority of the entire populace who know quite well that you have surpassed the performance of all your predecessors joined together.
Gladly, your strength overshadows your weaknesses. I am also aware through my research that few of your kitchen cabinet members are saboteurs, sycophants, political liabilities and people without touch but rather people who do not share the mentality of the common man on the streets of Oyo state.
Some may have wrongly advised you to initiate this policy. This is just one of the foxes that spoil the vine. Sir, I need not remind you that leadership and public office is all about service, improving the mental and physical well being of the governed which should be total, visible and selfless from all angles. With due respect to your office as the number one man of Oyo State, the bridge belong to the people as it was built solely for them and it remains a public property which should serve all and sundry.
Please once again, use your good office to order the re-opening of the Secretariat flyover bridge. May be in order to curtail breach of security, the mobile policemen guarding the gate can begin a 'Stop and Search' while we open up the bridge once again. Heavy duty trucks can also be restrained from using the bridge if need be.
Let me leave you with the words of Niccolò Machiavelli – "It must be remembered that there is nothing more difficult to plan, more doubtful of success, nor more dangerous to manage than a new but bad system. For the initiator has the enmity of all who would profit by the preservation of the old institution which is largely beneficial and merely few lukewarm defenders in those who gain by the new approach."
And another by Blaise Pascal, "In each action we undertake as Leaders we must look beyond the action at our past, present, and future state, and at others whom it affects negatively or positively, and see the relations of all those things. And then we shall be very cautious."
Of course, this is a transformational policy that will definitely not outlive your administration. Sir, if this request is not granted, when you leave office (May 29th, 2019), another Governor will open this bridge for the general public.
#ReOpenTheSecretariatBridge
*Owoyokun Samson is a member of the APC in Oyo State

Load more