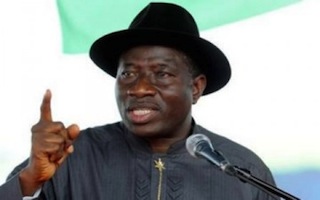 President Goodluck Jonathan on Monday in Abuja restated Federal Government's displeasure over the continued stigmatisation of Nigerians by some countries over the Ebola virus disease.
A statement issued by his Special Adviser on Media and Publicity, Dr Reuben Abati, quoted the president as making the remark when the Foreign Ministers of Germany and France visited him at the Presidential Villa.
Jonathan, according to the statement, said he expected that Nigerians would no longer suffer discriminatory checks and stigmatisation abroad now that the World Health Organisation (WHO) had certified the country Ebola-free.
He emphasised that there was no justifiable basis for the stigmatisation of Nigerians since Ebola was rapidly contained in the country and never attained epidemic level.
The statement quoted him as telling the French Foreign Minister, Mr Laurent Fabius, and his German counterpart, Dr Frank-Walter Steinmeier, that Nigeria would remain fully vigilant to prevent the re-entry of the virus.
This, according to him, is because the Federal Government recognised that the country will remain at risk as long as Ebola is active in other West African countries or any other part of the world.
"Jonathan assured the visiting ministers that Nigeria would cooperate fully with other concerned nations to stop the current outbreak of Ebola in West Africa as quickly as possible.
"The ministers told the president that they were in Nigeria to seek further cooperation with the federal government in the growing global effort to contain the outbreak and continued spread of the virus.
"They praised Nigeria's successful containment of the virus and expressed the desire of France, Germany and the European Union to help other West African countries where the virus still remains active," the statement said.
It would be recalled that Nigeria was certified Ebola-free by the WHO on Oct. 20, three months after the virus entered the country through a Liberian-American traveler, late Mr Patrick Sawyer.
The country has won global acclaim for its successful control and containment of the virus, making it a global reference point in the management of the disease.

Load more