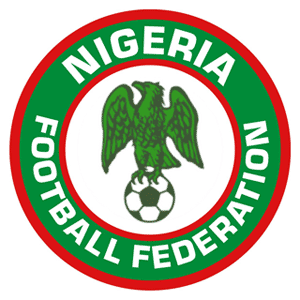 Chris Giwa, the Nigeria Football Association (NFA) Chairman who was restored to office on Thursday by a Jos court ruling, on Monday resumed duties at the association's secretariat in Abuja.
NAN reports that Giwa, alongside some members of his board who were elected on Aug. 26, arrived at the Glass House secretariat around 3:00 p.m.
The Giwa-led board, which had vacated the NFA premises earlier in September following a FIFA order, had been restored to office by a Federal High Court in Jos.
The court presided over by Justice Ambrose Alagoa had ordered a return to the status quo before the 30 September election which brought in the Amaju Pinnick-led board in Warri.
Giwa and his board members, who had been expected at the Glass House since Friday, however arrived the NFA secretariat to meet loads of security men.
The security men were stationed there to maintain law and order as they did not hinder any one from entering or leaving the premises.
The Giwa-led board later proceeded to a meeting in the association's boardroom, before inaugurating the four interim committees it set up on Thursday at its meeting in Jos.
It had said the committees were to oversee the activities of the remaining part of the 2013/ 2014 football season.
The four interim committees inaugurated were Match Commissioners' Appointments, Referees, Disciplinary and Appeals.
Giwa who spoke to newsmen before the inauguration urged all Nigerians to remain calm while the issues surrounding the NFA family crisis and the much-touted looming FIFA ban were resolved.
"I will not like to make comments concerning this issue because you are aware that the matter is before the Court of Arbitration for Sports (CAS), and for me to say anything about it will be wrong for now.
"However, one thing I will like to repeat here is that Nigerians should remain calm as there is no cause for alarm by the grace of God.
"I believe that things are working out very well and I am not expecting anything to tamper with the interest of Nigerians," he said.
On the issue of negotiations with the Pinnick-led board, Giwa said he had no problems with Pinnick, adding that it was a football family issue.
"One thing I want people to understand is that in a family, there is always an elder and a younger brother and as far as this issue is concerned, Giwa remains the elder brother.
"It's absurd for a younger brother to be asking the elder for a concession. However, I don't have any problems with Pinnick as we are all members of the football family.
"So, if there are issues to be settled, they are not between me and Pinnick but for us the football family to come together and sort out.
"Like I said earlier on the first day I resumed office, my first assignment is to carry everybody along. We will go to whoever is aggrieved and make peace. So, reconciliation is a continuous process," he said.
Giwa also reiterated that his board had reviewed and decided to sustain the out-of-contract assignment given to the technical crew of the Super Eagles led by Stephen Keshi.
"It was agreed at our board meeting held Thursday that the technical crew headed by Keshi should remain in charge.
"The issue of qualification to AFCON 2015 is not about Keshi. Therefore, all he needs now is support from all of us.
"We have two more games left in the qualifiers and if you are telling someone who has started a process to go now when he has just two more games left to play, I don't think it is right.
"I don't think whoever is coming in will have anything meaningful to contribute more than what is already on ground.
"So, all we need now is to rally round our brother Keshi and pray that God will bless the team with victory in their two remaining matches.
"I have spoken to Keshi and, by the grace of God, by Tuesday or Wednesday he should resume his normal duties as the coach of our national team," he said.
The NFA chairman further explained the rationale behind his going to court, adding that it had to do with the issue of unfairness and not the rules of the game.
"Article 1.1 in the NFA Statutes says that NFA is a registered institution in this country and it must abide by the rules of the land.
"So, where you have tampered with my right, it is my right to seek redress in a court of law and that is why we are in court.
"And the ruling we got from the Federal High Court in Jos has nothing to do with the substantive matter that is in court," he said.
NAN reports that the Federal High Court in Jos is expected to hear the plea for a "Stay of Execution" and the appeal by the Pinnick-led board on Wednesday.
Meanwhile, a handful of NFA staff who resumed work at the secretariat in the morning were nowhere to be seen some minutes after Giwa arrived the premises.
All the NFA management staff had failed to show up at their duty posts since the 23 October ruling.
On the other hand, it was only those staff in the junior and middle-level cadres who had been reporting for duties at the secretariat since then.

Load more