Henry Ojelu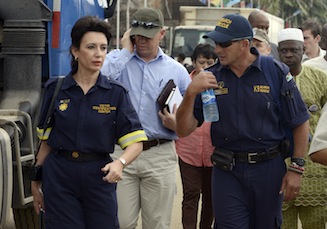 A consultant pathologist and chief medical examiner of Lagos state, Prof. John Obafunwa, today disclosed that the 116 victims of the Synagogue Church of All Nation (SCOAN) died as a result of crush injuries.
Obafunwa disclosed this while presenting a preliminary report to the coroner's inquest which was set up to investigate the cause of the incident.
The pathologist said the autopsy conducted on the bodies revealed that they died as a result of crush injuries also known as "traumatic rhabdomyolysis".
He told the court presided over by Magistrate Oyetade Komolafe that the final report and identification of the bodies would be completed in two weeks time.
He said 46 bodies recovered from the scene were deposited at the Isolo General Hospital mortuary while another 63 were taken to the mortuary at Mainland General Hospital, Yaba.
According to him, six bodies were brought to the Lagos State University Teaching Hospital morgue at Ikeja, which later increased to seven following the death of one of the victims on admission.
"Some of the bodies were at a decomposing stage and mutilated, severely crushed, multiple injuries, fractured bones, fractured limbs as well as skull injuries," the pathologist said.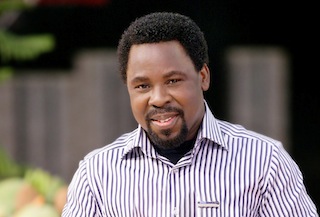 Obafunwa said the team of forensic pathologists and dental surgeons conducted various tests including DNA and dental analysis on the bodies for the purpose of identification.
He said the team was waiting for the report on finger print, DNA analysis as well as the list of lodgers it had requested from the church before finalising its job.
Obafunwa also assured one of the victim's husband and a South African, Anthony Van Der Byl, that the body of his wife, Louise, would be released at the completion of the report.
"We are working closely with the South African Department of Health. They are assisting us with reference samples and I know that we are moving closer to the end of the process," the pathologist said.
Confirming the development, Mr Louis Mnguni, the South African High Commissioner to Nigeria, told the court that the samples were still being analysed at the laboratory in Cape Town, South Africa.
Also testifying, Mr Oladotun Lasoju from the Lagos State Ministry of Works, said their team of engineers had conducted tests on the materials used in the construction of the building.
Lasoju said:" We visited the site as part of the rudiments in the investigation.
"I want to assure the court that the Lagos State Material Testing Laboratory is working assiduously and I believe the result will be out in a maximum period of three weeks."
On his part, Mr Ibrahim Farinloye, Head of Operations, Search and Rescue, National Emergency Management Agency, said 86 bodies were recovered while 131 persons were rescued.
Further hearing continues tomorrow.

Load more