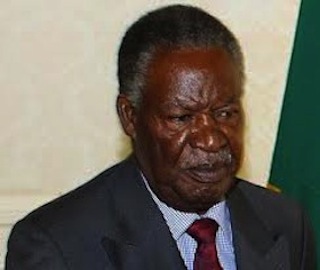 Zambian President Michael Sata, 77, has died in London where he was receiving medical treatment, local media reported Wednesday.
There was no immediate confirmation from Zambian officials in the capital Lusaka.
The independent Zambia Reports quoted "multiple sources" among Sata's delegation as confirming that he had died, while the Zambian Watchdog website said it had "100 percent confirmation" of the president's death.
Sata has long been rumoured to be seriously ill and has not been seen in public since returning from the UN General Assembly last month, where he failed to make a scheduled speech.
He flew to London a week ago for treatment, skipping the country's independence anniversary.
Sata made a rare public appearance on September 19 to tell parliament: "I am not dead."

Load more