Akin Kuponiyi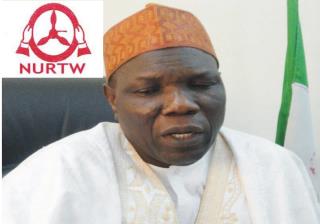 Three members of the National Union of Road Transport Workers (NURTW) Lagos State Chapter, Mustapha Adekunle, Fatai Ali and Fatai Olori, alleged to have been declared wanted by the police for conspiracy and murder, have sued the state Commissioner of Police at a Lagos high court.
According to an affidavit sworn to by Mustapha Adekunle and filed before the court by a Lagos lawyer, Mrs Taiwo Oreagba, the deponent said he is a transporter, state auditor of NURTW and a key political grassroots leader
He said his attention was drawn to newspaper publication where the Lagos State Police Command declared him and two of his colleagues wanted in connection with a case of conspiracy and murder.
Adekunle averred that they were shocked about the libelous publication against them which was designed to tarnish their reputation in the eyes of the public.
Prior to the publication, the applicants said they were invited by the police for interrogation.
He said enquiries made at the State Criminal Investigation Department, SCID, Panti, Yaba, Lagos revealed that the publication was paid for by his political detractors.
Adekunle contended that he was at Ijebu Ode for a social function along with the other executives of the NURTW to celebrate with one of their union members and it was when he was there that information reached him that a man called Asake has been murdered by political thugs and when he returned to Lagos he sympathized with the family.
Consequently, he was surprised to see his photograph and two others in newspapers that they were wanted by the police for conspiracy and murder.
The applicants are apprehensive that there is likelihood that their fundamental right to personal liberty will be violated by the police as the matter is purely a political move by the opposition to use the police to intimidate them.
In view of this, the applicants, while claiming the sum of N1 million as general damages against the police, they are also urging the court to restrain the police from arresting them or deprive them of their personal liberty.

Load more