Abiodun Onafuye/Abeokuta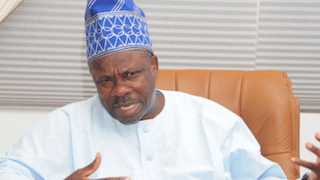 Given the level of cooperation and understanding from the transaction of the Metro taxis distributed to some people and organisations across Ogun state last year, the state government has concluded plans to purchase another round of 500 which will also be given out to alleviate transportation problem in the state.
Governor Ibikunle Amosun stated this on Tuesday while addressing people at the June 12 Cultural Centre, Kuto, Abeokuta where the interactive session on the preparation of the 2015 budget planning was held.
The governor reiterated his administration's commitment to provision of infrastructural amenities to the good people of the state which according to him enshrined in his administration five cardinal programmes.
It would be recalled that this administration had towards the end of last year bought and distributed about 150 Metro Taxis to people and organisations in the state at very low and moderate prizes. The recipient in turn pay back to the bank on a weekly basis.
"When we started this project, many people said it would not work, some of the transporters were even worried on how we would sail through. With God on our side, we bought the first batch of about 150 Metro Taxis through the support of a bank and it was distributed to many people in the state with the support of the transport union groups in the state. We gave them out at a very reasonable price and we took a lesser percentage while the transport groups that will be managing them were given the larger percentages to enable them effectively handle the taxis.
"The report I have been getting about the exercise has been impressive. I was told that those that got the taxis have been cooperating that they always bring forth their repayment as at and when due. As at this morning, I was informed that with what they have repaid back, we can conveniently buy another 200 taxis for distribution, but we will try to purchase 500 cars and that will also be distributed the way the first was distributed.
"Our roads are now in new conditions that will assist the life span of the vehicles and as well provide job opportunities for some people as well. What we only need from the people is your mutual cooperation and prayers as we will never renege on all our promises to the good people of the state," Amosun promised.

Load more