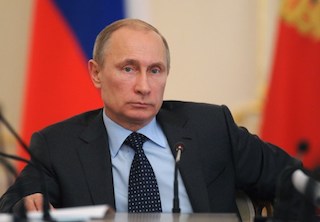 A fine, prison… or a shotgun wedding: one Russian lawmaker has come up with a novel proposal to punish men caught paying for sex.
Olga Galkina, a local legislator in Russia's second city Saint Petersburg, has put forward a bill to curb prostitution that would see punters given the option to tie the knot if they get busted.
"If it is adopted, clients of prostitutes will have the choice between paying a fine of 100,000 rubles ($2,300, 1,800 euros) or serving 15 days in prison," Galkina said.
"They can though avoid going to jail if they agree to marry the prostitute."
But local media said the "populist" bill has little chance of getting passed.
Currently there is no punishment for a man caught paying for sex in Russia.

Load more