Ayorinde Oluokun/Abuja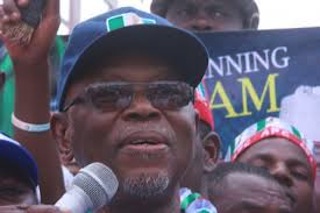 The All Progressives Congress, APC, has flagged off the party's extraordinary national convention at the Old Parade Ground, Area 10, Abuja as at the time of writing this report.
The convention was convened to approve amendments to the constitution of the party and also adopt its manifesto for the 2015 general elections.
Aminu Tambuwal, the Speaker of House of Representatives, who defected from the ruling Peoples Democratic Party, PDP, to APC on Tuesday, was expected to be the star guest at the convention.
Tambuwal is expected to benefit from a key amendment that is expected to be ratified at the Convention which stipulated that defectors will no longer be required to spend at least 30 days as a member of the party before contesting elections.
The Speaker is said to be interested in contesting for the Sokoto State governorship.
Last week, stakeholders of APC in the state had zoned the governorship slot to the southern zone, where the Speaker hails from. Tambuwal also attended that meeting.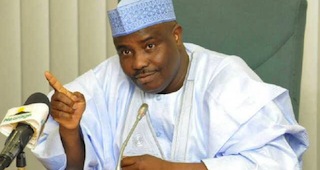 P.M.NEWS also learnt that the party will ratify modality for nominations for the party's presidential primaries scheduled for 2 December.
It was learnt that the party has approved the use of indirect primaries where at least 6000 delegates will vote to chose the party's presidential candidate.
When approved, the proposed amendments are expected to align the party's constitution better with the Electoral Act and also allow the APC to function more efficiently.
The convention would adopt the six-point manifesto that has been extracted from the one submitted to INEC earlier for the purpose of the 2015 general elections.
"The manifesto to be adopted at the extraordinary convention of our party is specifically for the 2015 general elections. Because of shifting priorities, we do not believe that a party manifesto should be one for all time but a document that will adjust to the changing needs of the people," Lai Mohammed, spokesperson for APC said of the convention.
"In this regard, we have conducted a survey to find out what Nigerians urgently need at the moment to raise their standard of living and ensure their security and welfare, which is the raison d'etre of any government. Based on the outcome of the survey, we have come up with a six-point manifesto which we extracted from the one we submitted to INEC earlier.
"The six broad priority areas for the APC ahead of the 2015 general elections are National Security, Good Governance, Human Capital Development, Economic Development, Land and Natural Resources as well as Foreign Policy. The issue of job creation, fight against corruption, infrastructural development, health, qualitative education, regular power supply, etc are subsumed under these broad priority areas," the APC spokesperson added.
According to him, once the manifesto has been adopted at this convention it will be made massively available to all Nigerians, complete with the full details in many languages.

Load more