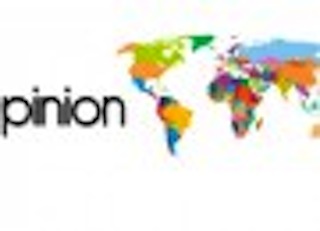 The newsflash arrived again, just like a regular phone caller. "FIFA set deadline for Nigeria ban".
Only a couple of weeks back, the Nigerian Football Federation (NFF) had organised a somewhat decent election into its executive positions. This came about because stakeholders huddled together to squelch a power tussle that had drawn FIFA's threat of ban.
A promising sports administrator emerged President. He is reputed to have chalked up a string of unprecedented successes during his stint at the helms in his home state. So his election, came with loads of hope and expectations.
We have finally turned the corner. We have exhausted our capacity for delinquency; of being the perpetually errant country, always fouling FIFA's rule against government interference. We were on the cusp of sunrise.
But we were mistaken. We had reckoned without the implacable litigants.
And we were soon separated from our naïve optimism. For a certain individual procured a verdict dismissing the board of the NFF.
Déjà vu you say? The court is a place of refuge. Citizens with grouses run into it for redress. And the court rules as the just oracle in favour of the preponderant evidence that leans toward truth.
But restive football politicians have turned the courts into their playground. They find our courts a more hospitable and indulgent resort than their in-house conflict resolution mechanism.
They do not necessarily possess any template for achieving reforms, launching a nationwide talent dragnet, framing a program for improving players' welfare, and winning gold laurels. And they also do not have a design for alienating the Federation from state alms.
They are no missionary change agents angling to elevate the standard of the domestic league, to redeem the many hearts that are now mentally lured to far-flung foreign clubs.
These belligerent litigants are often trespassers to football tradition. A little background check and you will find that they lack passable sports administration expertise. To put it succinctly, they are often deficient in knowledge and skill to meaningfully help football beyond spectatorship.
But somehow, these charlatans manage to wriggle their way into positions that grant them locus standi to sue. They must supplant the incumbent and inherit the coveted perks.
And there is always a supply of these would-be hijackers to foil any interlude of peace. The reel of court brawl episodes must be ever running.
They are sadistic claimants transposed from King Solomon's court to ours. They would mother the baby or have it put to the sword!
And we seem fated to be hostages of their stalemated claims.
But these recurring contentions ruin the game. And it is on a level that is more serious than on-pitch underperformance. The endless fights contort and distort the features of football as a playful game. It effectively assassinates the character of the Nigerian football brand as a merry sport and makes it one pathetic excuse for attrition.
Football should be a source of fun. Football should foster fellowship. It is supposed to be a source of healthy, emotionally satisfying entertainment.
In these days when flipping the remote control from the music channel to the news channels instantly transports one from nudist display to ostentation of bloodshed, safe sports are the surviving virgins. They provide broadcast content that honors your sensibility and your need for sedentary leisure.
And football is our darling safe sport. Football awakens a sense of loyalty in us, more effectively than any of our national symbols. Nigerians would more readily gather around the round leather than any round table.
When our national teams play, we are one indivisible family under adrenaline. While the match lasts, we are bound by the fervent wish to see our country clinch victory.
We derive triumphal pride as a collective from a favourable scoreline or a piece of silverware. Since we do not often chance upon epic technological feats, we are eager to snatch up tokens to validate our sense of significance. And we search most times within the perimeters of a football pitch.
So how did killjoys appropriate this game? This game that tugs at the heartstrings of our countrymen. Why is our football jinxed?
Here are possible reasons: We have an aptitude for complicating simplicity. Maybe it stems from our pagan roots, but we tend to mystify mundane things and elevate them to realms of wonder and worship.
Other countries administer their football affairs with ease and calm. But we insist on distinguishing ourselves by furnishing ours with chaos and noise.
Why should we tolerate or abide the boring ambience of natural order?
We, who thrive in creative mischief. We, who love the theatrical. We, the Nollywood people.
Well, one positive feat our brothers, the meddlesome interlopers, may yet achieve – to our ultimate glory – is irritating FIFA president, Sepp Blatter to such point of unbearable frustration he abdicates his life presidency!
Emmanuel Uchenna Ugwu
@emmaugwutheman

Load more