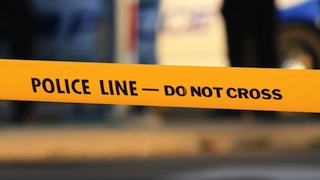 Taiwan police arrested a 79-year-old man after he sliced off his girlfriend's nose, ears and lips and flushed them down the toilet, suspecting that she was cheating on him, officials said Thursday.
The man, identified only by his family name Huang, tied the 47-year-old woman to a bed in his home in central Changhua city and attacked her with a knife. He later flushed the body parts down the toilet before calling for an ambulance.
Police found a note written by Huang that said: "The thing I can't have I will never allow others to easily obtain. I will end it in the bloodiest way."
News of the brutal crime was splashed across front pages of several local dailies.
Huang, a wealthy landlord whose wife passed away last month, began dating the woman, a yoga instructor, six months ago but the relationship soured after she revealed having another suitor, police said.

Load more