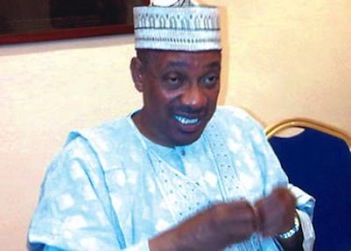 The son of Nigeria's first and only post-independence prime minister on Friday said he wanted to run for president but claimed he had been blocked by the ruling party.
Abdul-Jhalil Tafawa Balewa said he had paid the two million naira ($11,847, 9,395 euro) "expression of interest" fee as well as the 20 million naira for the nomination form.
But he said the Peoples Democratic Party (PDP) told him they only had one nomination form and it had been given to President Goodluck Jonathan.
Jonathan picked up the form on Thursday after securing the unanimous backing of PDP state governors and the party's national executive committee to run again in 2015.
Tafawa Balewa, a medical doctor and businessman, asserted that the refusal to allow him to run was unconstitutional.
"It is unfortunate that the party has to descend so low in trying to deny one of the fundamental rights a human should have: the right to vote or be voted for," he told reporters in Abuja.
Tafawa Balewa's father, Abubakar Tafawa Balewa, was Nigeria's first prime minister after independence from Britain in 1960. He was overthrown and killed in a January 1966 military coup.
His son said he would battle to secure the right to stand against Jonathan for the PDP presidential ticket.
"I have purchased the form, just that they have not given me what I paid for. I will do everything the constitution allows but if we have to go to court, we shall," he told a news conference.
"The PDP is my party and I will not do anything to soil its image."
There was no immediate response from the PDP.
Nigeria goes to the polls on February 14 to elect a new president and parliament.
Three high-profile candidates from the main opposition All Progressives Congress have so far declared their bids for the party's presidential ticket.
They are: ex-military dictator Muhammadu Buhari, former vice-president Atiku Abubakar and the governor of northern Kano State, former defence minister Rabiu Kwankwaso.

Load more