Alhaji Hakeem, son of late Gov. Mohammed Lawal of Kwara, on Thursday declared his intention to contest for the governorship seat of the State.
Hakeem, a member of the Peoples Democratic Party (PDP), said he would restore the lost glory of the state if given the ticket.
Addressing party supporters in his Admiralty Villa, Ilorin, Hakeem pledged to continue the good legacy of his father.
Hakeem also promised to execute projects that would have positive impact on the lives of the people if elected.
He said he would revolutionise agriculture and boost industrialisation of the state if given the mandate.
The aspirant added that he would pay greater attention to education with a view to making it more qualitative to arrest students' dwindling performance in public examinations.
Hakeem promised to ensure that all nooks and crannies of the state had pipe borne water as he intends to embark on aggressive water projects.
He, therefore, called on the people of the state to support his ambition so that he could continue from where his father stopped.
Hakeem thanked the elders and leaders of the party for answering his call, adding that he was too young to summon them.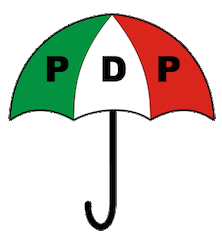 According to him, answering his call was a tribute to his late father, and promised to be guided by the elders' advice.
Hakeem said that seeing the elders as well as his father's political associates around had convinced him that he was no longer an orphan.
He said he would count on their support to emerge as the PDP flag-bearer.
He contended that joining the race was not a do or die affair as he would canvass for the unity of party members in order to win at the polls.
Hakeem appealed to fellow contestants to join hands with him to rescue the state from the ruling APC and move it forward.
In his remarks, former Deputy Governor of the state, Chief Joel Ogundeji, described the emergence of many governorship aspirants in PDP as a new dawn in Kwara politics.
He said that it was an indication that the people of the state were hungry for freedom from slavery and 'one-man dominated democracy.'

Load more