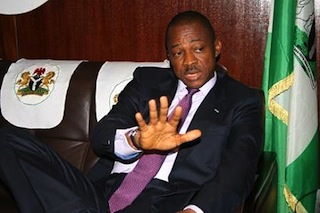 The PDP ward congresses were enmeshed in confusion in Enugu State on Saturday following conflicting reports from two "emerging factions" of the party in the state.
While the faction led by the Deputy Senate President, Chief Ike Ekweremadu, described the congresses as successful, the faction loyal to Governor Sullivan Chime said it had been postponed.
NAN reports that party officials from the 17 local governments waited at its state headquarters for officials and materials from Abuja till 4:30 p.m. when the Chairman, Chief Ikeje Asogwa, announced the postponement.
Earlier, the Vice Chairman of the party, Mr David Ajah, told newsmen that the National Working Committee of the party directed him through a letter to conduct peaceful congresses in the state.
Ajah, who said the congresses would go on as planned, also said the appointment of Asogwa was illegal, saying he was the rightful chairman of the party.
Asogwa, on his part, said he was liaising with the party's national headquarters to get a new date for the congresses.
"We are sorry for the inconveniences but we are in touch with the national headquarters of the party to give us a new date for the congress sometime next week," he said.

Load more