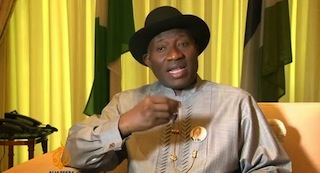 Dr Doyin Okupe, the Senior Special Assistant to the President on Public Affairs, said on Friday that President Goodluck Jonathan, remains the most performing president the country has had since independence.
Okupe said this at the Public Affairs Forum held in Abuja.
NAN reports that the four-day forum was organised under the auspices of Okupe's office to highlight the achievements of the Jonathan-led administration.
Okupe said that although previous Nigerian leaders performed well within the circumstances they found themselves, none of them achieved half of what President Jonathan have achieved in four years.
The presidential aide described as "nonsense" claims that the Transformation Agenda of the President existed only in the media.
"It is nonsense to say that the Transformation Agenda of Jonathan existed in the television. We have not spoken about what he has done. We are going to overwhelm Nigerians during the campaign."
He said it was regrettable that not much had been done to sell the good performance of the Jonathan`s administration to Nigerians.
Okupe, however, held that past Nigerian leaders contributed immensely to the development of the country to their best abilities as each of them recorded his own achievement.
He said that the Jonathan-led Federal Government would showcase its achievements to Nigerians during the presidential campaign for 2015.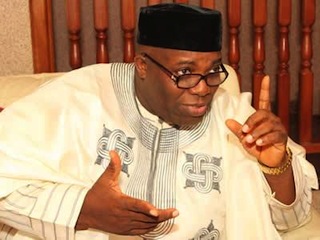 This, he said, would convince the people that Jonathan remains the best option for the country in the years to come.
He, however, advised Nigerians to shun the antics of the opposition, saying that in spite of their criticism, they had not told Nigerians what they would offer, if given the opportunity to govern.
"This election will be a 'no contest' affair. We are telling the world what Jonathan has done. We will not stop until well beyond February. 2015," he said.
Also speaking, the Minister of Transport, Sen. Idris Umar, presented the ministry's achievements in the last four years during the event with the theme "Jonathan`s administration: Four impactful years".
He said the resuscitation and modernisation of the Nigerian Railway system had reached an advance stage.
The minister highlighted various stages of work on new and existing rail lines in different parts of the country, many of which, he said, would be completed by the end of the year.
He stated that the Jonathan-led administration had repositioned the Nigerian port system in line with global best practices.
The administration, he said, had also increased the use of inland waterways and enhanced maritime safety and security.
The minister said that the administration had also improved the inter-model coordination of the Nigerian transport system and enhanced private sector participation in transportation in the country.
"These achievements have certainly impacted positively on the actualisation of the Transformation Agenda of Mr. President to the overall benefit of the Nigerian economy and the citizens," he said.

Load more