Motunrayo Idris
One of the popular Nigerian musicians and a dance hall artiste, Harrysong, now popularly called "Better Pikin" said he began to gain prominence, attention and respect after the release of his hit song "Better Pikin".
Harrysong whose quest for stardom has not only earned him what he wants but taken him farther than expected was formerly R&B singer but later changed his style of music to suit his fans who want to feel relaxed at all times with the hip-hop hits.
He has released several singles including "I'm In love", "Beta Pikin" and his latest single "Colombo" which is a sexy dancehall song.
The young artiste who hails from Delta State and the only child of his parents said he relocated to Lagos to make ends meet and to  make it big.
"I was doing R&B jazz until I got to Lagos. I realised that the kind of song I sing is not what the public wants, so I changed my style of music. I realised that to make an impact, I have to think of the listeners, think of the fans, and the consumers first even before starting the melody," he recalled.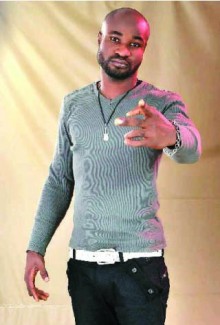 Harrysong, who is currently signed to Five Star Music, a record label owned by E-Money, which he joined two years ago, said his kind of music is called the Fusion due to the mixture of Afro dance.
Speaking on how he came in contact with the record label, Harrysong said the owner has been his friend since his days as a member of Ojez's Band.
"He always came to watch me perform and got interested in me and later signed me up when I went solo. Under his label, I have been able to express myself," Harrysong said.
On the state of Nigerian music industry, Harrysong said Nigeria is number one when it comes to the musical aspect.
"The music industry is growing very big and very lucrative and the kind of money coming in is enough for us. The music industry is for men that understand what music is. The competition from other African countries is making us better because we learn things quickly. When the Ghanaians brought Azonto, we picked it and made more money from it than the owners. Our music is now the African gift to the world because of how it is."
Harrysong is a Political Science graduate from the University of Port Harcourt.
He said he would have been in politics but he doesn't like the way it is being played in Nigeria.
"I really want to go into politics but the way it is being played here in Nigeria discourages me. So I am more blessed as a musician. If I am not doing music, I will do any other business, I am from Delta State and there are a lot of opportunities there," he said.
Harrysong is looking forward to releasing more singles before the end of this year and will come up with his album later next year.

Load more