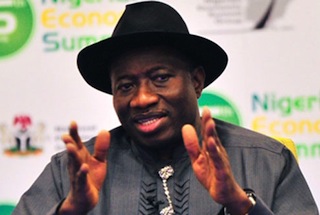 Dr. Akinwumi Adesina, Minister of Agriculture and Rural Development, has said that President Goodluck Jonathan`s administration has, through its Agriculture Transformation Agenda, ended four decades of corruption in the sector.
He said this on Monday in Abuja at the Public Affairs Forum, organised by the Office of the Senior Special Assistant to the President on Public Affairs, Dr Doyin Okupe.
The minister said the transformation in the agriculture sector had witnessed a monumental change in the way and manner agriculture and its related activities were handled.
"We ended 40 years of corruption in the fertiliser sector. The old system of government direct procurement and distribution of fertiliser was corrupt, he said.
According to him, over N873 billion was spent on fertiliser subsidies between 1980 and 2010 while nearly 90 per cent of farmers never received subsidised fertilizers.
He also said that over N776 billion was estimated to have been lost to corruption or an average of N26 billion annually, a situation that displaced the private sector.
Adesina said the ministry, under the current arrangement, had built a national database of 10.5 million farmers, which had increased agriculture participation in every state of the federation.
He further said that the Growth Enhancement Support Scheme (GES) of the Federal Government had increased farmers' access to fertiliser from 11 per cent to 92.
Out of this figure, he said, 1.3 million tons of fertiliser had been delivered to farmers, while 55,000 tons of improved seeds had been delivered to farmers.
The minister, while highlighting President Jonathan administration's achievement in the agriculture sector, also pointed out that Nigeria was the first country in Africa to deliver inputs to farmers through e-wallet.
He also said that the cassava transformation initiative had led to the introduction of 20 per cent cassava bread, a development that led to the establishment of over 30 bakeries across the country.
He further said that the ministry, with support from Bank of Industry and Bank of Agriculture, had ensured self-sufficiency in rice production, leading to production of million tones of the commodity.
The investment, he said, had run into billions of naira, adding that several crops, including sorghum, cocoa, maize, oil palm, fish and animal production had also been increased significantly.
The minister said this was in addition to youth participating actively in the entire value chain circle.
He announced the completion of 33 silos with capacity of 1.1 million tones across the country, nine conditioned warehouses and a 250 million dollars investment by Blumberg.
He said this was geared towards making Nigeria the hub for manufacturing warehouses.
The News Agency of Nigeria (NAN) reports that the four-day forum, with the theme: "The Jonathan`s administration: Four Impactful Years," was organised to highlight the achievements of the President Jonathan-led administration.
Okupe had earlier said that President Goodluck Jonathan remained the most performing president the country had since independence

Load more