Abiodun Onafuye/Abeokuta
An Ogun State House of Assembly aspirant vying to represent the good people of Ifo II State Constituency on the platform of the All Progressive Congress (APC), Yeye Sobra Omowunmi Sogbamimu has declared that her people have not had it so good in the last 12 years because of the quality of the people who have been representing them.
Magraet Thatcher, as she fondly called by her admirers disclosed that her major reason for contesting is to deliver the elusive dividends of democracy to people from her constituency, adding that, she wants bring change as Governor Ibikunle Amosun has done across the state.
She stated that the people of Ifo ought to have benefitted a lot due to its closeness to the centre of excellence, Lagos state, but noted due to lack of committed and good representatives,they have lacked behind in both infrastructural and human development.
Yeye Sobra disclosed this while speaking with PM News recently at a rally of the All Progressive Congress,APC in Ifo township in Ifo local government area of the State.
"I realised that my constituency has lacked good representation in the last 12 years. We lack infrastructural development save for our amiable and indefatigable governor, Ibikunle Amosun for his giant stride across the state in which our area is now benefitting. We need good education for our children, we need good health programme for our people.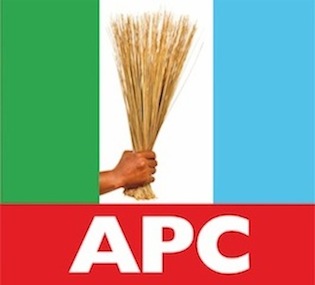 "All these and other good things are needed in my constituency. I have been doing some little empowerement for my people, especially the widows from Ward 6. Let me inform you that my constituency has six wards and I will complement the efforts of the governor in these wards," she revealed.
Commenting on her gender, the outspoken and dogged Sogbamimu said she does not not feel inferior to anyone. "I dont feel inferior because I would say we are not equal, but we are all equal before God.
"Men and women have their roles to play. That is why I am coming out to contribute my own quota to the development of my area and the State at large,"Yeye Sobra said.
She submitted that elections should not be seen as a do-or-die affair, advising other aspirants to see themselves as friends and not sworn enemies.
"I don't believe in violence and Mr Governor has been saying this at every forum. Elections should not be seen as a do-or-die affair. I see all my other aspirants as friends and I do go to them and talk to them that we should all be prepared to support whosoever picks the party ticket," she said.

Load more