Ayorinde Oluokun/Abuja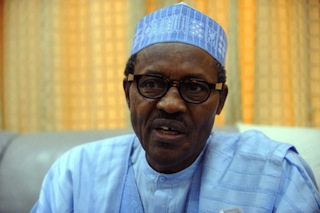 Former Military Head of State, Major General Muhammadu Buhari (retd), Honourable Aminu Tambuwal, the embattled Speaker of House of Representatives and governors elected on the platform of opposition All Progressives Congress, APC, were absent at the Council of State meeting presided over by President Goodluck Jonathan on Tuesday.
Also, the governors did not send their representatives to the meeting which was called to discuss the degenerating security situation in the country among other issues.
Most governors elected on the platform of the ruling Peoples Democratic Party, PDP, former President Shehu Shagari, General Yakubu Gowon, Chief Ernest Shonekan, former Head of Interim National Government, former President Olusegun Obasanjo and Senator David Mark were present at the meeting which began some minutes after 11:00 a.m.
P.M. NEWS gathered that some of the APC governors are in Minna, Niger State to attend the declaration of Sam Ndah-Isiah, the publisher of Leadership Newspapers for the presidency.
The Council of State comprises the President who is the Chairman and the Vice President who is the the Deputy Chairman.
The other members of the Council are all former Presidents and all former Heads of Governments, all former Chief Justices of Nigeria; President of the Senate, Speaker of the House of Representatives, all state governors and the Attorney-General of the Federation.
The Council is saddled with the responsibility of advising the President periodically, especially on issues of maintenance of public order, national population census, prerogative of mercy; award of national honours; the Independent National Electoral Commission (including the appointment of members of that Commission); the National Judicial Council (including the appointment of the members, other than ex-officio members of that Council); and the National Population Commission.

Load more