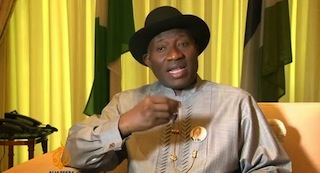 The Federal Government on Monday expressed concern at the refusal of many of the states across the country to adopt the Child Rights Act.
The Permanent Secretary, Federal Ministry of Education, Dr Macjohn Nwaobiala, made this known in Abeokuta at the official opening session of the 60th National Council on Education meeting.
Nwaobiala said that the Federal Government also expressed concern about the increasing number of children hawking wares on the streets during school hours.
He said that the situation had become worrisome because the affected states had been acting contrary to the provisions of the Child Rights Act.
The permanent secretary said that the Child Rights Act stipulated among others that children of school-age must be enrolled in school and not subjected to any form of child labour.
He did not mention the states that were yet to adopt the Child Rights Act.
He argued that it was wrong to subject any child to any form of labour because children were supposed to be in school while adults work.
According to him, Child Rights Act is derived from the UN Convention on the rights of a child. It looks at education from the perspective of rights.
"Education is a right of every child, trafficking in children and using children in labour is very worrisome.
"One of the challenges we have in the country is ensuring that all the states adopt the Child Rights Act," he said.
Nwaobiala assured that the government would not relent as it was already working with international development partners to ensure that all the states in country adopted the act.
He said that the establishment of juvenile courts and training of social workers were challenges which should still be addressed.
He said that the Federal Government had begun to address the problem of the estimated 10.8 million Nigerian children, who were said to have no access to education through some other interventions.
He listed such interventions to include the almajiri schools established in the North, the boy-child education in the southeast and the girl-child education in the North being pursued vigorously by the government.
"The federal, state and local governments are working as a team to address that issue through various policies."
The permanent secretary also disclosed that a lot of schools were already being rehabilitated to accommodate more children of school-age.
He noted that the Federal Government also placed importance on the training of teachers, adding that it had plans to organise a national teachers' summit in 2015.
"The summit will focus on those challenges confronting teachers in the country. We don't believe the reward of teachers should be in heaven, teachers should be recognised and given the prominence they deserve," Nwaobiala said.

Load more