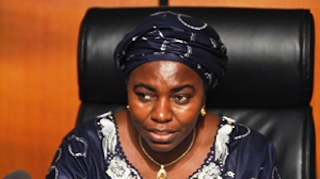 The Federal Government has completed the construction of 37 large dams across the country in the last four years, Mrs. Sarah Ochekpe, the Minister of Water Resources has revealed. In the same vein, she also said 149 new dams are also being constructed in various parts of the country.
The Minister made this known in her presentation at the just concluded Public Affairs Forum organised by the office of the Senior Special Assistant to the President on Public Affairs in Abuja.
According to the Minister, the Ministry of Water Resources is engaged in the construction, operation and maintenance of dams nationwide to impound raw water for potable water supply, hydropower, irrigation, fishery development, flood control, tourism and recreation.
According to her, out of the 37 completed dams, 16 are with hydro power potentials capable of generating 135.15 Megawatts of electricity, adding that, when the construction works of all the dams are completed the water impoundment in the nation's dams would be increased by 3.6 billion cubic meters
Ochekpe further said that some existing dams including the breached Goronyo Dam emergency spillway in Sokoto, Alau Dam in Borno, Tiga and Chalawa Gorge dams in Kano, Hadejia Barrage in Hadejia as well as other dams in many states have been rehabilitated for more optimal operation.
Speaking on Kashimbila multi-purpose dam, the Minister said that the dam was intended to control likely flood from the imminent collapse of Lake Nyos upstream in Cameroun and it had recorded 87 per cent completion status.
She also said the procurement of the works on the proposed Datsin Hausa Dam that would address the issues of flooding as a result of uncontrolled releases of water from Lagdo Dam in Cameroun is currently under review.

Load more