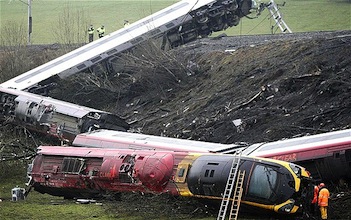 A passenger train derailed in an eastern suburb of Algiers on Wednesday, leaving one person dead and 50 injured, emergency services said.
The morning service from the capital to the outlying town of Thenia was changing lines in Hussein Dey station when it came off the tracks, state rail boss Yacine Bendjaballa told the APS news agency.
There was no immediate word on the cause of the accident.

Load more