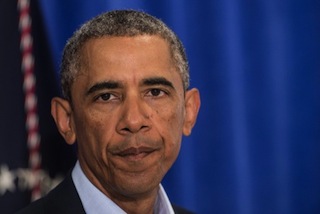 The Republican party kept control of the US House of Representatives in midterm elections Tuesday, early media projections showed, as the Senate outcome remained in doubt.
CBS News projected the Republicans would hold at least 226 of the 435 House seats. NBC said the party, opponents of President Barack Obama, would boost their majority to 242 seats.
Republican challenger Tom Cotton defeated Democratic Senator Mark Pryor in midterm elections Tuesday, media projections said, boosting chances for a shift in control of the chamber.
Cotton's win in former president Bill Clinton's home state would be the second key seat to flip to the Republican Party, which was closing in on a majority in the 100-member Senate.

Load more