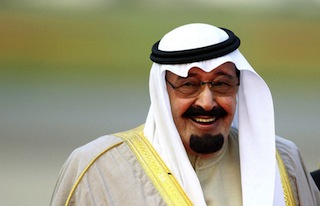 Saudi Arabia beheaded a Pakistani on Wednesday for trafficking heroin hidden in his stomach into the kingdom, the interior ministry said, the latest in dozens of executions this year.
Mohammed Sadiq Hanif was arrested during his attempt to smuggle "a large amount" of heroin, the ministry said in a statement carried by the official SPA news agency.
Last month, Saudi authorities beheaded four Pakistanis convicted of smuggling heroin into the kingdom.
The beheading Wednesday in the eastern town of Khubar raises to 63 the number of death sentences carried out in the kingdom this year, despite international concern.
A United Nations independent expert called in September for an immediate moratorium on the death penalty in Saudi Arabia.
Christof Heyns, the UN special rapporteur on extrajudicial, summary or arbitrary executions, said trials "are by all accounts grossly unfair" and defendants are often not allowed a lawyer.
He said confessions were obtained under torture.
Rape, murder, apostasy, armed robbery and drug trafficking are all punishable by death under Saudi Arabia's strict version of Islamic sharia law.

Load more