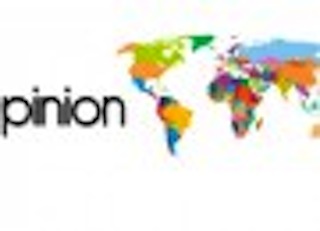 In Yorùbá, we pray that we do not become an object lesson for others on how not to conduct oneself in the world.
The importance of this prayer has been brought home to me by the recent firing by the Nigerian Football Federation (NFF) of Stephen Keshi as the Head Coach of Nigeria's national football team, the Super Eagles. I know that Keshi has denied that he was fired but that is not of moment here. What matters is that he did not leave of his own accord (even though he has been recalled).
I would like to argue that Keshi's firing, however it transpired, is symptomatic of a trend amongst public office-holders in Nigeria regarding how not to become an object lesson in how not to conduct oneself in office. He embodies all that is wrong with the temperament of public office-holders, and their attitude towards the idea of responsibility for both success and failure attached to such offices. That is, Keshi is an embodiment of the good, the bad, and the ugly of public office-holding in our country.
In modern society, the idea is that all offices are open to talent, not state of origin, national and ethnic affiliation, religious adherence, circumstances of birth, and other similar accidents. In other words, the primary qualification for holding office is merit, not ascription. I doubt that many would deny that ours, as at present constituted, is not a modern society. Let me explain.
When Keshi won the job as the head coach, he was picked on merit, I believe. At least, that was the word out on the appointment. Yet, there is little doubt that he came into a milieu in which there is no serious commitment to merit given the shenanigans of NFF officials which could only frustrate the best laid plans of genius coaches.
But he soldiered on, almost convinced, I guess, that his results would reinforce his authority and help him build the team that he and we dream of: the best in the world. This was a solid assumption. One cannot, after all, argue with results.
The problem is that in Nigeria, results matter little, the cash-and-carry mentality that dominates our public life means that, as we would say in Yorùbá, we only reckon with what is momentarily between our jaws. Any time his team won, he was the best coach in the world; when they lost, he was the worst coach imaginable. When his team had a slow start to their African Nations Cup campaign in 2013, there were calls for his sack. When he managed to steady the ship, he was hailed. The same thing happened when he took the team to Brazil for the 2014 World Cup.
The problem is that the management of the NFF never thought that he was good enough. All the time he was running the team, his employers were busy undermining him, convinced that, as a Nigerian, he could not do the job without the 'godly' hand of a white technical director, given that we are convinced that white people have been anointed by Providence to 'think' for the world.
Why does all this matter? Were Keshi possessed of a robust sense of self and enough confidence in his own merit and, therefore, his sellability outside the borders of Nigeria—remember he had been a coach of Togo and Mali—he would have reacted differently to the continuing affront to his professionalism and persistent offence to his personal integrity.
How about calling the bluff of both the NFF and Nigerians by resigning? In fact, given his repeated assertion that he was being courted by other countries interested in his services, he ought to have demonstrated his market value by taking one of those offers and forcing Nigeria and its criminally inept football administrators to compete for his services.
No, and this is where having a sense of self becomes important. Someone with a well-formed sense of self does not own its successes and orphan its failures. As much as a self trumpets and expects to be celebrated for its successes, it also takes responsibility and expects to be vilified for its failures. And, on occasion, certain singular failures require the discerning, even proud, self to say, I failed, I do not deserve to continue in this position.
This is where the absence of a worthy self becomes noticeable in Keshi's profile and conduct. It is here that, I submit, Keshi is emblematic of what I take to be the dominant mentality of public office-holders in Nigeria: the refusal to take responsibility for failures and quit.
Yes, quit! Again, here is the critical juncture at which Keshi is an excellent exemplar. As I said above, he ought to have pushed back against no-good administrators. He didn't. Then history put him on the spot in Sudan.
When his Super Eagles lost to Sudan last month in Khartoum in a Cup of Nations qualifier, it was a historic loss for Nigeria and a historic victory for Sudan. It was reported that it was the first time in forty-plus years that the Nigerian national football team would lose a match to Sudan. That is historic, however one looks at it. That ought to have been the ultimate affront to anyone's professional dignity.
In other societies, the sense of 'self' of the coach would have made him or her decide that, as the coach, the ultimate responsibility lies with him or her. The dignified, graceful response would be resignation.
But not in Nigeria. Outside of Tai Solarin, in the eighties of the last century, who resigned his office on account of an appearance of impropriety—he was not even directly accused—I can't recall any public office-holder in Nigeria resigning his or her portfolio on account of historic, spectacular failures on their watch.
What did Keshi do after the disaster in Khartoum: he begged for patience and understanding; he accused unknown others of seeking to sabotage his efforts and so on. At no time did he have the guts to say the only thing that would show that he had any self-respect as a person and as a professional: "Dear Nigerians, I am sorry. For whatever reason the debacle in Khartoum happened, as the coach, I am responsible for the failure. I quit."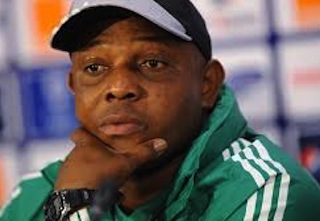 Not only would that have been the right thing to do, it would also have been the classy thing to do. Contrary to his thinking, owning your failure does not diminish your worth. To the discerning mind, one who is able to recognize when she has fallen short is more likely a better manager of talent and matériel than one who forever disclaims responsibility.
Unfortunately, this is not how we behave in Nigeria. Back in 2009, after the elections and the subsequent attack against the opposition in Iran, the Police Minister there resigned after the police invaded the students' hostel at Tehran University and one student was killed. He took responsibility. The South Korean minister in charge of maritime safety resigned in the wake of the ferry disaster that claimed the lives of so many school children earlier this year.
Our Interior Minister presided over the loss of multiple young lives in an exercise that he concocted for which he charged the candidates exorbitant fees to participate and he is still in office. He did say that he took responsibility but, in his warped mind, that did not include the shame of failure making him to hand in his resignation. It is obvious that neither he nor we, in whose name he holds office, really, truly, understand what responsibility means in the modern setting.
Of course, he and we can always deploy the canard: "Nothing spoil, if we do not understand what responsibility means; English is not our mother-tongue." I guess no mother-tongue in Nigeria has the equivalent concepts of shame, failure, and responsibility to make us be alert to their meanings and entailments.
It is why a Vice Chancellor at the Obafemi Awolowo University, Ile-Ife, would have eight students lose their lives to mindless, on-campus, violence under his watch and would have to be removed by the appointing authorities. It never occurred to him to say: "I do not deserve to continue in office after this catastrophe." And, horror of horrors, he has now metamorphosed into a so-called leader of Yorùbá people. If being led by people of that ilk is part of what it is to be Yorùbá, please let me off that train right now! I am sure that becoming a governor or a senator is in Abba Moro's future.
The list is endless. It does not matter how many air disasters occur, the aviation minister took responsibility but did not feel the need to resign till she was reshuffled out of office. What if the same road—the Lagos-Benin Expressway-had been built over and over again, and the roads have become killing fields on account of poor management, the minister of works can sleep well at night; he is responsible but there is no need to vacate office.
Our eminent professors of science and technology are content with presiding over non-functioning electricity generation and distribution systems as long as they are V.I.P.s. Whatever failures may attend their tenure cannot be their responsibility.
The appointing authorities, too—the president, state governors, university governing councils, etc.—share the same mentality: the minister has already taken responsibility. Obviously, for them, saying so is enough! Why fire her, again? The problem is much deeper, though. Just as office holders have no discernible selves that could be held to account, the conditions of appointment and the expectations that attach to office-holding are cut from the same cloth.
It may appear on the surface that these appointments are on merit. What could demonstrate merit more than a professorship! A closer look at the conduct of the appointee and appointer as well as their respective expectations regarding performance will show that merit is barely a consideration. Ministers and directors are not selves, they are ciphers. They are personifications of their states of origin, their respective sponsoring factions of their parties, their national group, and so on. When they perform and when they don't, it does not much matter.
If you are the appointer, how can you fire an ethnic group personified in your minister; if you are a minister, how can you resign a position that you are not occupying in your own meritorious self but as a representative of your people? Resigning is an irresponsible course that leaves your people without a place at the relevant feeding trough. So, it does not matter how many insults to your personality and professionalism—à la Keshi—the latter are not under attack because it is not you in the office; it is your people. Your professional integrity could not be under attack because it was not the principal reason that you were picked to be a minister, director, or coach in the first place.
To conclude, in modern society, public office is open to talent and merit. Although it does not always work the way it is intended to, this is the standard. We are not there yet, as a people. Central to getting there is developing robust 'selves' that would consider certain acts to be beneath their dignity and would equally own their successes as well as their failures. That robust self is built on self-respect and self-respect is what will make you not to continue in a position in which you have recorded a spectacular failure, even if the appointing authority wants you to stay on.
On a final note, having failed to advance the cause of peace in Vietnam and witnessing the divisions in American society occasioned by this foreign misadventure, the then president of the United States, Lyndon Baines Johnson, took responsibility and placed country before ambition. With an eye on any American equivalent of the dubious Transformation Ambassadors of Nigeria, Johnson declared to his nation in an address that our president might do well to watch and study: "I shall not seek and I will not accept the nomination of my party for another term as your president." Wish that Goodluck Jonathan had enough self-respect to be an LBJ!
In a decent society, the debacle of the Chibok kidnapping and other atrocities committed by Boko Haram in areas the security of which is superintended by the federal government of Nigeria should have been enough for a president to be hounded out of office. But, remember, for Jonathan to concede this way would be for the forces for which he is the embodiment to be dismissed from their seat at the top of the power totem pole.
By the way, no one doubts LBJ's high standing in the annals of the American presidency, in spite of his taking responsibility and resigning to save his polity from further damage from his continuation in office. Given all the accomplishments that have been touted by the Transformation Ambassadors of Nigeria or is it Youths Earnestly Ask for Goodluck Jonathan! In his name, why not leave the stage when the ovation is loudest?
If, indeed, he has achieved those things, his place in Nigeria's presidential annals is already assured.
POSTCRIPT: I wrote this piece before the latest shenanigans by Stephen Keshi and his Nigerian Football Federation employers. The latest events confirm everything that I wrote above. But that is beside the point. I have merely used the Keshi saga—that is what it has become—to make a point about our public life. What I have applies with equal force to our commissioned officers in the armed forces who take no responsibility for defeats, however humiliating; to governors who think that being out of office and becoming ordinary citizens are beneath their dignity; and so on. I am sure that we can do better and a place to start is for those of us who see things differently to open conversations with our fellow citizens on how not to assess or embrace our public officeholders.
Professor Olúfẹ́mi Táíwò teaches at the Africana Studies and Research Center, Cornell University, Ithaca, NY, USA.

Load more