Cyriacus Izuekwe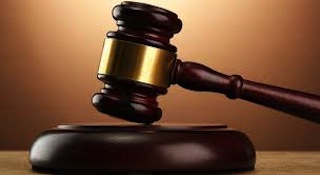 A man who accused his wife of not knowing how to make love have finally sacked her and their three kids and brought in a mistress as wife to satisfy his sexual desire in their matrimonial home in Lagos state, western Nigeria.
The 12-year old marriage between Abosode Ibiniyo and her husband Biniyo crashed after the man chased out the woman and their three kids and brought in his lover in their matrimonial home at Chris Idowu street Ejigbo, Lagos.
The husband has equally filed a suit before a Lagos Customary court sitting in Ejigbo seeking the dissolution of their marriage.
The embattled wife, alleged that since her husband met and started dating a woman from Akwa Ibom state, his behaviour changed and he started accusing her of not knowing how to make love and handle a man.
Abosode told the court that she had lived peacefully with Biyino until he met the strange woman who destroyed their marriage.
She alleged the woman asked her husband to send her and their three children away so that she could move in as his wife if he wanted their relationship to continue.
Consequently, Biyino asked her to move out of their matrimonial home with the children and his mistress have since moved in as his wife.
To further consolidate on the mistress, Biniyo has filed a divorce suit at Customary court, Ejigbo seeking for the dissolution of the marriage from Abosode.
Biyino admitted that he has a mistress and said Abosode contributed to it. He told the court that Abosode was disrespectful to him and his family and was threatening his life as such he was no more longer in love with her.
But Abosede counted. She denied all the allegations by her husband and said he was acting on the influence of his mistress.
Abosode said she was not opposed to her husband's call for a divorce but stated that she was concerned about the well being and future of their children.
The president of the court Mr A.K. Akanni admonished the couple on the need for peace because of the future of their children.
He adjourned the matter to 8 November 2014 for further hearing.

Load more