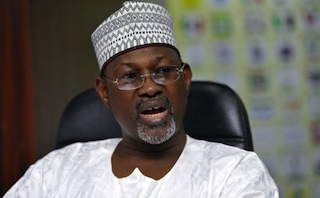 The Independent National Electoral Commission (INEC) says its gender policy, aimed at making the commission's work more gender sensitive, would soon be made available to the public.
INEC Director of Publicity and Voter Education, Mr Oluwole Osaze-Uzi, told the News Agency of Nigeria (NAN) in Abuja on Thursday that the policy was in line with global best practice.
Osaze-Uzi said the policy, when finally approved, would ensure that the percentages of men and women participation in wider electoral processes in government, political parties and other electoral stakeholders, were proportional.
"We have a draft gender policy which is being considered by the commission. It is all about mainstreaming women and ensuring that women and men have equal opportunities not just within the processes and practices of INEC but also in wider electoral processes.
"The policy has to be approved by the commission and it is being debated; shortly in the next few weeks, it will be approved, circulated and published widely."
The director said there could not be development in a country without mainstreaming all the major groups.
"Half of the population cannot be ignored and you expect to have development. Democracy for example, is all about participation.
"Women who are historically, culturally being disadvantaged in this country need to be part of the whole process, not just as voters because they constitute more than half of the registered voters.
"We want women to be voters, candidates, elected representatives and appointed and to be involved in the whole process, that basically is the essence of the gender policy."
Osaze-Uzi said there were two sides to the policy, including the internal process regarding what INEC could do to change the practices with processes to ensure gender mainstreaming
"The other side is to encourage INEC stakeholders, the political parties especially, and others to ensure that there is gender sensitivity and gender responsiveness in all its activities."
He added that the commission would do everything possible to ensure the implementation of the policy provisions within its province and encourage other stakeholders to reform their practices in line with the policy.
"We will encourage the stakeholders to reform their own processes and also encourage the National Assembly to do the same on those that need legislative intervention."

Load more