Daniels Ekugo
Fuji  music  star, Abass Akande Obesere, has hit location to shoot a rape scandal movie.
The self-acclaimed  Paramount King of Fuji, stormed Ikorodu with a galaxy of movie stars to shoot the movie.
Speaking at one of the locations at Sabo, Ikorodu, Obesere said he decided to turn the rape scandal story into movie because he  had promised his fans and admirers that they would get to see the whole truth of the rape scandal in the movie.
"I had promised people that the rape scandal issue will be shot into movie for people to see and know the truth of the whole matter," he said.
The  movie  titled  Stop  Sebe  is  being produced by a veteran  filmmaker,  Adio  Majester, directed  by  Abbey  Lanre, starring Akin Olaiya, Olaiya Igwe, Adio Majester, Regina Chukwu, Abass Akande Obesere,  Lizzy Da Silva, Bayo Ogunde, Jide Bello, Aishat Omoge Campus among others.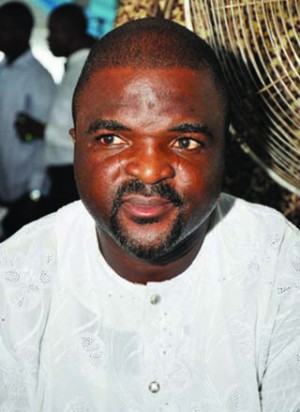 Obesere said further that the lady involved cooked up the rape scandal story to obtain money from him but at last, the truth has been revealed.
He was embroiled in an alleged rape scandal sometime last year, and was declared innocent of the offence by the police.
According to a report, the Nigeria Police through Ms. Ngozi Braide,  the Lagos State Command Police Public Relations Officer, PPRO, at the time the alleged incident happened,  exonerated the Fuji musician.
Braide had stated that police investigations revealed that it was a case of frame-up and the accuser (Olanike Olaiya) was a "blackmailer and extortioner".
"The investigation so far carried out shows that it was a frame-up because the lady has refused to honour police invitation. And we have a doctor's report that showed that she was not raped. Before you prosecute a case of rape, there are certain facts that must be proved," Braide said.
She added: "In our investigation, we are made to understand that this lady on her own went to Obesere's house in search of Obesere, and spent the night there. She was there cooking and everybody in the house ate. People in the house have equally come to make statements.
"I think there was mutual relationship between them. During the period she was in the house, they had carnal knowledge of each other and she left him after which she went to the station to report that she was raped.
"Before she went to make such allegation, she had already contacted Obesere on phone to demand certain amount of money, that she was bleeding and so on. The musician now referred her to a hospital where the doctor examined her and didn't see anything abnormal. And for further clarification she was advised to go for scan, after she left and never returned to the hospital."
Reports had swirled around that Olanike Olaiya had accused the Fuji music star of having unlawful carnal knowledge of her in his Okota, Lagos home.
The lady also accused Obesere of inserting a ring in her vagina causing her to bleed as well as expressing fears of her becoming a victim of a diabolical act.

Load more