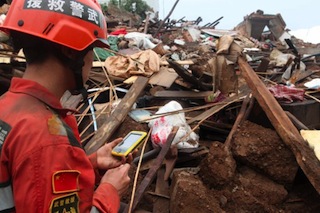 A 4.8 magnitude earthquake struck about 140 kilometres west of Athens provoking some light damage to buildings but no reports of injuries, officials said Friday.
The quake, considered weak by Greece's earthquake observatory, hit at 1712 GMT and was epicentered about five km off the coast of the town of Aigio in the Gulf of Corinth.
A church and an abandoned building in Aigio were damaged, according to initial reports from the Greek media. There were no immediate indications of any injuries.
Aigio was the epicentre of a Richter Scale magnitude 6 earthquake in 1995, which killed over 20 people and caused major damage to buildings.
Earthquakes are frequent in Greece and just in January several thousand people found themselves homeless on the island of Cephalonia in the Ionian Islands after a 5.8 magnitude quake.

Load more