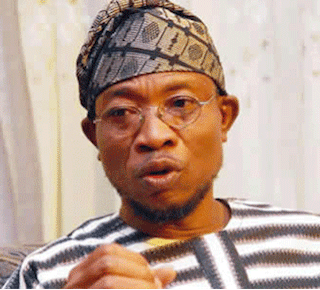 Governor Rauf Aregbesola of Osun on Friday said that Boko Haram principles and beliefs were not in line with Islamic tenets.
Aregbesola said this while inaugurating the Central Mosque of the state House of Assembly in Osogbo.
NAN reports that the governor also performed the Juma'at prayers at the new mosque.
Aregbesola said that a true Muslim would not kill innocent people.
He said Islam is a religion that required fear of God, respect for human lives, good character as well as working in line with God's directives.
"What we are doing today is the way to fight for the cause of Allah, not the way the Boko Haram sect members are doing it.
"Islam is a religion of peace, love for mankind and respect for human lives," he said.
The governor commended members of the Assembly for constructing the mosque, saying that the gesture would be a legacy for future generations.
He said the simplicity and functionality of the mosque were two attributes that a Muslim must copy in the development of worship centers.
The Speaker of the House of Assembly, Mr Najeem Salaam, commended the governor for his wisdom in running the affairs of the state.
Najeem said the Assembly would continue to support the governor in his efforts to move the state forward.
The Chief Imam of the mosque, Ustaz Abdul-Fatahi Adebisi, commended the governor for his commitment to the transformation the state.

Load more