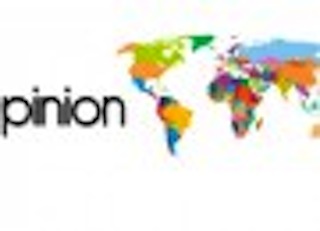 I read with total disgust and extreme unbelief an online article by one Emily Payne published on the 6th of November, 2014 at 10.42 GMT titled 'THAT'S ONE SOUVENIR YOU DON'T WANT TO BRING HOME! HORROR AS MAN FINDS 20 LIVE MAGGOTS UNDER SKIN AFTER AFRICAN TRIP' published on Mail Online website.
After reading this piece, I was left with no doubt that the author had LITTLE or NO knowledge of Africa before writing her article. There are about 55 different countries in Africa and they all vary from their ecosystem to their language and yet, this uninformed author, lumped them all.
I believe that there must be a sense of ethics and responsibility in every journalist to make informed and accurate statements so as not to mislead his, and in Emily's case, her readers. Emily's article portrays the whole of Africa to the global community as a continent infested with bot fly.
This image is not only bad for tourism, but can also affect the livelihood of several millions of innocent people negatively.
In KoVach and Rosenstiel's book, 'The Elements of Journalism', they identified that one of the goals of journalism is to seek 'a practical and functional form of truth', and in this case, the practical form of truth is to identify the particular country the Chinese man simply known as Ma visited.
This particular fly, called the human bot fly, Dermatobia hominis is native to south and Central America although common in East and Central Africa. It is also possible that Ma could have been infested, had he travelled to Paraguay or North Argentina.
It is therefore pertinent that all journalists, whether media corporations or bloggers be devoid of any form of discrimination and put public interest, and above all, the ultimate truth above their personal interest.
It is germane that all journalists should rely on their professional discipline of verifying information so as to earn and nurture trusts that will endure.
I hope that this will serve as a form of correction for Emily Payne and also, deter other writers from writing misleading articles.
By Paul Tolulope Laniran

Load more