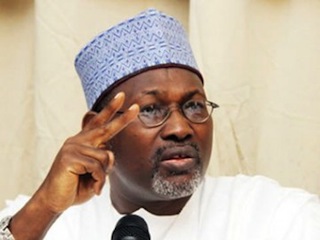 The Independent National Electoral Commission (INEC) in Lagos state has stated that it has not postponed the Permanent Voters Card exercise, contrary to rumour that it has. The body said it had some technical hitches in dispatching its activities in the state.
The state Resident Electoral Commissioner (REC), Dr Adekunle L. Ogunmola told PM News that the distribution of voters cards have already commenced in the state, noting that, there will be an extension each day. "We will now extend the exercise to 5:00pm each day so that we can make up for the lost time," he said.
He noted that the exercise which was scheduled to hold between 7-9 November will be extended by an extra day due to logistic issues. "We will extend the exercise by one day because the exercise commenced behind schedule but we have not postponed the exercise," he affirmed.
As at the time of filing this report, the exercise had not kicked off in most of the venues visited. Some of the people who spoke to PM News said they have waited endlessly but INEC officials did not show up. "Don't bother yourself there is no one here and no one is coming. We've been waiting since morning," an angry Lagosian said.
Another said it was a shame that INEC could not get it right. "INEC had all the time in the world to plan for this and yet they failed. This is unacceptable."

Load more